Turn it up
USA 2000
FSK: ab 16 Jahren
Länge: ca. 83 Min.
Studio: New Line Cinema
Vertrieb: Kinowelt Home Entertainment
Filmzine-Review vom 01.04.2002
Nachwuchsrapper Diamond (Pras Michel) will unbedingt sein erstes Demotape aufnehmen, leider fehlt ihm das nötige Kleingeld, um die Studiomiete zu bezahlen. Sein Kumpel Gage (Ja Rule) verdient sich sein Geld mit kriminellen Aktivitäten. Als er Diamond einen Drogenkurier-Job vermittelt, geraten beide in arge Bedrängnis…

Das Zielpublikum von Turn it up – Auf dem Weg nach oben ist relativ leicht zu ermitteln: jugendliche Hip Hop Fans, die bestens mit der Bildästhetik a là MTV vertraut sind. Der visuelle Style steht in jedem Augenblick dominierend im Vordergrund und kleistert die unausgegorene Story mit heftigen Beats und videoclipartiger Schnittfolge zu. Storytechnisch versucht der Film erst gar nicht, interessante Ansätze zu finden, sondern gibt sich mit der üblichen Mixtur aus Gewalt, Ghetto und Rap zufrieden. Aber spätestens nach der zweiten Schießerei hat man als Zuschauer das Interesse an den durchweg unsympathischen und nervend posenden Figuren verloren. Da hilft es dann auch nicht, dass die beiden Protagonisten von zwei Stars der Hip Hop Szene verkörpert werden. Prakrazel Michel alias Pras (Gründungsmitglied der Fugees) und Shooting Star Ja Rule, der ja auch schon in The Fast and the Furiuos einen kleinen Part hatte, mögen um Authentizität bemüht sein, den Film können sie allerdings nicht retten. In den USA ist das Werk, das in Deutschland unter dem Titel Ghetto Superstar in den Kinos lief, hoffnungslos geflopt. Zu Recht.

Angesichts der kurzen Laufzeit des Films (83 Minuten) hätte man sich bei der von Kinowelt vertriebenen DVD mit Sicherheit über das eine oder andere Special Feature gefreut. Aber Pustekuchen, Turn it up teilt das Schicksal zahlreicher sogenannter Backprogramm-Titel und offeriert lediglich ein paar Trailer. Die technische Qualität stimmt immerhin, das Bild ist abgesehen von einigen leicht verrauschten Hintergründen überzeugend, die Tonspuren (Englisch und Deutsch Dolby Digital 5.1) bilden eindeutig das Highlight, ob Rap-Einsatz oder Ballerei, Effekte und Klangbild sind top.
Marcs Filmwertung
Vor ausgelutschten Klischees triefende Hip Hop-Gangsterballade ohne Überraschungen.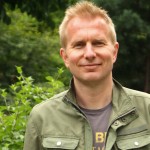 Leserwertung
Eure Leserwertung:
[Gesamt:

0

Durchschnitt:

0

/5]
Cast & Crew