Under The Skin
GB 2013
FSK: ab 16 Jahren
Länge: ca. 104 Min.
Studio: Film4 | Scottish Screen | UK Film Council
Vertrieb: Senator Home Entertainment | Universum Film
Filmzine-Review vom 03.11.2014
Ein Alien in der Gestalt einer mysteriösen, attraktiven jungen Frau (Scarlett Johansson) fährt in einem alten Ford Transit scheinbar ziellos durch die schottische Provinz und gabelt dabei Männer auf, die allesamt nur auf schnellen Sex aus sind. Doch statt wilder Liebesabenteuer wartet der Tod auf die Männer…
Hin und wieder verlasssen auch die allergrößten Filmstars die sichere Welt der Blockbuster und trauen sich ins abgründige Experimental-Kino. Momentan sind das zum einen Jake Gyllenhaal in dem lynchartigen Doppelgänger-Thriller Enemy und zum anderen Scarlett Johansson, die in dem gleichermaßen hypnotischen wie schwer zugänglichen Under The Skin als verführerisches Alien wie eine schwarze Witwe ihre Opfer in die Falle lockt und komplett aussaugt, bis sie eines Tages Mitgefühl und ein Identitätsbewusstsein entwickelt. Jonathan Glazers Film, der auf Michael Fabers Roman "Die Weltenwandlerin" basiert, mag oberflächlich betrachtet eine weitere "Körperfresser"-Variante darstellen, doch Glazer interessiert sich weder für eine lineare Erzählstruktur noch für Spannungsaufbau. Das mag für viele Zuschauer auf Dauer eine frustrierende und langweilige Erfahrung sein, doch wer sich auf das abstrakte Experiment einlässt, darf sich auf einen faszinierend-mysteriösen Trip mit fröstelnder Ästhetik und nachhaltiger Sogwirkung freuen.
Der Bonusbereich der DVD lässt Scarlett Johansson leider nur kurz zu Wort kommen, für diesen Lapsus entschädigt das zehnteilige Making of mit Interview-Partnern zu den Bereichen Kamera, Schnitt, dem verzerrten Sound-Design und den Spezialeffekten. Interessant am Rande: Einige Szenen in Glasgow wurden mit Laiendarstellern und gleich mehreren, im Lieferwagen versteckten Kameras gefilmt.
Marcs Filmwertung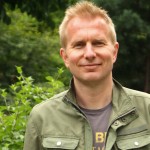 Leserwertung
Cast & Crew
Themen/Keywords
Mystery
Diese DVD/Blu-ray wurde uns vom Vertrieb Universum Film kostenlos zu Rezensionszwecken zur Verfügung gestellt. Unsere Bewertung ist davon jedoch nicht beeinflusst und gibt die unabhängige, persönliche Meinung des jeweiligen Rezensenten wieder.