Vigil – Tod auf hoher See (Staffel 1)
GB 2021
FSK: ab 16 Jahren
Länge: ca. 360 Min.
Vertrieb: Edel Motion
Filmzine-Review vom 28.02.2022
Als ein Besatzungsmitglied eines britischen Atom-U-Boots tot aufgefunden wird, soll DCI Amy Silva (Suranne Jones) für drei Tage an Bord der Vigil ermitteln. An eine Heroin-Überdosis, so die offizielle Todesursache, glaubt sie nicht, doch die übrige Besatzung ist ihr keine große Hilfe. Die eingeschworene Männergemeinschaft besteht pedantisch auf der etablierten Rangordnung und Befehlskette und erweist sich als ausgesprochen unkooperativ. An Land ermittelt derweil ihre Kollegin Kirsten (Rose Leslie), die ebenfalls auf Hindernisse stößt, denn sie gerät immer wieder mit dem MI5 und dem Militär aneinander. Als sich auf der Vigil technische Zwischenfälle häufen und Silvas Einsatz verlängert wird, begreift sie allmählich, dass sie auf einen wesentlich komplexeren Fall gestoßen sein muss…
In einem U-Boot eine klaustrophobische Atmosphäre zu schaffen, ist zunächst nicht weiter schwierig – und so bezieht Vigil einen Großteil der Spannung aus dem beengenden Setting und dem kritischen Einsatz des U-Boots, das seine Mission unter keinen Umständen abbrechen und irgendwo ungeplant auftauchen darf. Die Macher der erfolgreichen TV-Thrillerserien Line of Duty und Bodyguard haben zwischen den Crew-Mitgliedern besonders verworrene Konstellationen zusammengestrickt, die die smarte Polizistin jedoch schon bald zu entwirren beginnt. Allerdings macht ihr nicht nur die feindselige Stimmung auf der Vigil zu schaffen, sondern auch ihre eigene Vergangenheit, aus der ein traumatisches Unterwasser-Erlebnis immer häufiger an die Oberfläche ihres Bewusstseins dringt. Dass irgendwie jeder an Bord lügt und etwas zu verbergen hat, versteht sich genrebedingt von selbst. Und so bleibt das Tempo über alle sechs Folgen hinweg konstant hoch und die Spannung permanent am Anschlag. Besonders in den letzten zwei Episoden geht es hoch her, als sich die Vorfälle überschlagen und Amy unter Einsatz ihres Lebens endlich die Wahrheit ans Licht bringt.
Blu-ray Extras:
Interviews & Featurettes (20 min)
Trailer zu 4 weiteren Serien
Wendecover
Ninas Filmwertung
Klaustrophobisch-spannende U-Boot-Thrillerserie von den Machern von "Line of Duty".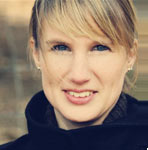 Leserwertung
Trailer
Cast & Crew