Bodyguard – Staffel 1
GB 2018
FSK: ab 16 Jahren
Länge: ca. 362 Min.
Vertrieb: Edel Germany
Filmzine-Review vom 17.02.2020
Kriegsveteran David Budd (Richard Madden) verdient mittlerweile als Personenschützer einer Polzeispezialeinheit sein Geld. Als er während einer privaten Zugreise ein potenzielles Selbstmordattentat verhindern kann, wird David zum Helden der Nation. Als Belohnung wird er befördert und soll fortan die Innenministerin Julia Montague (Keeley Hawes) beschützen. Die ambitionierte Ministerin betreibt allerdings eine rigide Überwachungs- und Sicherheitspolitik, die ihm zutiefst widerstrebt…
Nachdem die BBC-Produktion Bodyguard hierzulande exklusiv schon bei Netflix zu sehen war, veröffentlicht Pandastorm den Thriller-Serienhit jetzt auch für das Heimkino auf Blu-ray und DVD. Der Sechsteiler aus den Federn von Line of Duty-Schreiber Jed Mercurio beginnt mit einer gut 20-minütigen schweißtreibenden Spannungssequenz, die es in sich hat: Ein Leibwächter wird Zeuge eines potenziellen Bombenanschlags in einem Zug und deeskaliert die Situation, indem er als einziger erkennt, dass nicht etwa der vermeintliche Attentäter einen Sprenggürtel trägt, sondern die verängstigte junge Frau des Verdächtigen, die sich auf dem Klo versteckt hat. Mit professioneller Ruhe stellt er sich auf Arabisch vor, verhandelt mit ihr und schlingt dann seine Arme um sie, damit die Scharfschützen sie nicht erschießen können. Das hätten selbst Bond oder Bourne nicht besser hingekriegt, doch Protagonist David Budd ist von diesen Heldenfiguren weit entfernt und kämpft als Afghanistan-Veteran täglich mit den posttraumatischen Stresssymptomen. Als er nach seiner Beförderung ungewollt Einblicke in die schmutzigen Machenschaften und Korruption der Politik erhält, wird also nicht nur seine Loyalität auf die Probe gestellt. Gespielt wird die Figur von Richard Madden, der mit dieser Globen Globe-prämierten Performance endgültig aus dem langen Schatten von Games of Thrones tritt, in der er bis zur berüchtigten Roten Hochzeit drei Staffeln lang Robb Stark verkörperte. An seiner Seite stehen mit Keeley Hawes (Die Durrells) als gnadenlos überambitionierte und eiskalte Politikerin und Sophie Rundle weitere Hochkaräter vor der Kamera.
Blu-ray Extras:
Making of  (6 min)
Interviews mit Joe Mercurio, Richard  Madden und Keeley Hawes  (10 min)
Behind the Scenes – Über Bodyguard (3 min)
Behind the Scenes – Der Patt (3 min)
Behind the Scenes – Die Kostüme (2 min)
Originaltrailer
Wendecover
Marcs Filmwertung
Ebenso explosiver wie wendungsreicher Verschwörungsthriller und gleichzeitig eine der besten BBC-Produktionen der jüngeren Vergangenheit.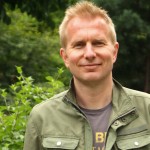 Leserwertung
Trailer
Cast & Crew