Weeds (Staffel 1, 2 DVDs)
Weeds
USA 2005
FSK: ab 16 Jahren
Länge: ca. 272 Min.
Studio: Lions Gate Television
Vertrieb: Sony Pictures Home Entertainment
Filmzine-Review vom 13.07.2007
Nach dem Tod ihres Mannes versucht Nancy Botwin (Mary-Louise Parker) krampfhaft, die Familie über Wasser zu halten. Im spießigen Vorort Agrestic versorgt sie also die Nachbarschaft mit Gras und muss sich nebenbei mit ihrem nichtsnutzigen Schwager herumplagen, ihre beiden Söhne erziehen und sich Wortgefechte mit ihrer Zickenfreundin Celia (Elizabeth Perkins) liefern…
Mit ihrer gelungenen Mischung aus schwarzer Komödie, Drama und Satire ist den Machern von Weeds ein guter Wurf geglückt. Die Serie kommt ohne die üblichen dämlichen Kifferwitzchen aus und schon der Titelsong ("Little boxes on the hillside, Little boxes made of ticky-tacky, And they all look just the same") kündigt den Angriff auf die typisch amerikanischen Vororte mit ihren pastellfarbenen Fertighäusern an, die allerorts aus dem Boden gestampft werden. Auch wenn Joints und Dealen natürlich Thema sind, war man so klug, sich nicht zu sehr auf diesen Plot zu verlassen und so lebt die Serie von den Beziehungen zwischen den Charakteren und konzentriert sich in erster Linie auf Nancys Überlebenstrieb und die Verrenkungen, die sie anstellen muss, um ihren Lebensstandard halten und im geliebt-gehassten Suburbia bleiben zu können. Mary-Louise Parker lebt diese Rolle bis in die Haarspitzen und durfte dafür einen Golden Globe mit nach Hause nehmen. Auch Elizabeth Perkins (Moonlight and Valentino) ist herrlich als lästernde Klatschtante, die eine gehörige Portion Fiesheit an den Tag legt, aber auch ein großes Herz hat.
Zu 6 der 10 Folgen der ersten Staffel hält die DVD Audiokommentare bereit, die von unterschiedlichen Schauspielern gesprochen werden. Ein kleines Feature zu den konformen Vorstädten der USA ist auch mit an Bord, und wer ein bisschen Schwung in den nächsten Sonntagskuchen bringen möchte, kann sich von den Gras-Rezepten (in englischer Sprache) inspirieren lassen.
Folgen
DVD 1:

01. Bärenjagd
02. Welche Ziege?
03. Viele bunte Lollis
04. Was würde Jesus tun?
05. Foxy Lady

DVD 2:

06. Dschungelfieber
07. Alles für die Bildung
08. Der Penny rollt
09. Feuerteufel
10. Die Patin
Ninas Filmwertung
Macht garantiert süchtig.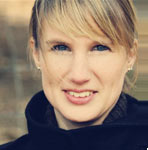 Leserwertung
Eure Leserwertung:
[Gesamt:

0

Durchschnitt:

0

/5]
Cast & Crew