300
USA 2007
FSK: ab 16 Jahren
Länge: ca. 112 Min.
Studio: Warner Bros.
Vertrieb: Warner
Filmzine-Review vom 09.09.2007
Mit nur 300 Spartanern zieht der stolze König Leonidas (Gerard Butler) im antiken
Griechenland gegen das zahlenmäßig weit überlegene Heer des Perserkönigs Xerxes in
den Krieg. In der Schlacht bei den Thermopylen rollt eine Angriffswelle nach der nächsten
auf die 300 Krieger…

Wie schon bei Sin City dient auch bei 300 eine "Graphic Novel" von
Frank Miller als Vorlage. Filmemacher Zack Synder (Dawn of the Dead) adaptierte
das düster-expressionistische Comic fast eins zu eins auf die Leinwand und schuf einen
der größten Überraschungshits des Jahres. Die Kombination aus Realszenen und
computergenerierten Kulissen, Effekten, und Blutfontänen machen 300 dabei zu
einem visuellen Festschmaus allererster Güte. Mitunter überteibt Snyder im
Kampfgetümmel ein wenig den endlosen Einsatz von ausgefeilten
Slow-Motion-Sequenzen, die dann im nächsten Schnitt rasant beschleunigt werden.
Inhaltlich sollte man an die epische Schlacht-Orgie nicht allzu große Ansprüche stellen.
Besonders die wenig subtilen Dialoge kann und sollte man aufgrund des kriegerischen
Blut-und-Ehre-Pathos nicht für eine Sekunde ernst nehmen. Das gleiche gilt im übrigen
für die überzogenen Reaktionen seitens der Kritik beim Kinostart, die dem Film fast
geschlossen faschistoide Tendenzen vorwarf.

Warner veröffentlicht den Blockbuster gleich in 5 verschiedenen Formaten (Special
Edition, Limitierte Collector's Edition, Single Version, Blue Ray und HD DVD) mit
entprechenden Abweichungen in der Bonusausstattung. Für Gelegenheitskäufer
empfiehlt sich die abgespeckte und deutlich billigere Einzel-DVD (immerhin mit
Audiokommentar), für Sammler bietet sich die limitierte Collector's Edition (mit
Helm-Skulptur!) an. Für beide gilt aber: an der technisch brillanten Referenzscheibe führt
kein Weg vorbei.
Marcs Filmwertung
Blutrünstige, digitale Schlachtplatte mit spektakulärer Optik, aber wenig Substanz.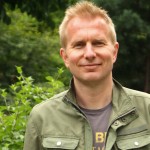 Leserwertung
[Gesamt:

0

Durchschnitt:

0

/5]
Cast & Crew
Themen/Keywords
Abenteuer