Arctic
Island 2018
FSK: ab 12 Jahren
Länge: ca. 119 Min.
Vertrieb: Koch Media Home Entertainment
Filmzine-Review vom 24.11.2019
Nach einem Flugzeugabsturz in der Arktis hofft Overgård (Mads Mikkelsen) auf schnelle Rettung. Als endlich ein Hubschrauber am Horizont erscheint, schlägt dieser im Schneegestöber mit voller Wucht auf und nur die Co-Pilotin überlebt mit einer schweren Bauchverletzung. Overgård steht vor einer schweren Entscheidung: Will er die junge Frau retten, so muss er sein relativ sicheres Camp verlassen und sich mit der Verletzten im Schlepptau zum nächsten Stützpunkt durchschlagen…
Grimmiges Ringen zwischen Mensch und Natur bescherte dem Kino in der jüngeren Vergangenheit immer wieder echte Highlights: von Leonardo Di Caprio in The Revenant – Der Rückkehrer über Robert Redford auf hoher See (All is Lost) bis zu James Franco eingeklemmt in einer Felsspalte (127 Hours). In dem Survival-Thriller Arctic tritt Mads Mikkelsen mit einer ähnlich authentischen, körperbetonten Performance mühelos in die Fußstapfen seiner prominenten Schauspieler-Kollegen. Als Gestrandeter erledigt er mit eiserner Disziplin tägliche Routineaufgaben (Fische fangen, "SOS" im Schnee freigraben, Hände am Paraffin-Kocher wärmen) und erträgt zunächst stoisch sein Schicksal. Die Situation verändert sich schlagartig, als er dann die Verantwortung für die schwerverletzte Co-Pilotin der missglückten Rettungsmission übernimmt und seine Schutzzone verlassen muss. Jetzt nimmt das vom Regiedebütanten Joe Penna für schmales Geld inszenierte Drama an Fahrt auf, ohne jedoch auf allzu reißerische Effekte zu setzen. Eine Konfrontation mit einem hungrigen und hartnäckigen Eisbären ist eher beiläufig inszeniert und letztendlich nur eine von vielen intensiven Episoden während des erbarmungslosen Überlebenstrips durch die Eis-Einöde (gedreht wurde in Island).
Blu-ray Extras:
Deleted Scenes (7 min)
Interview mit Mads Mikkelsen (2 min)
Die Story (2 min)
Original Trailer & dt. Trailer
Trailer zu 3 weiteren Titeln
Wendecover
Marcs Filmwertung
Survival of the Fittest: Mads Mikkelsen im Kampf gegen Kälte, Hunger, Einsamkeit und Eisbären.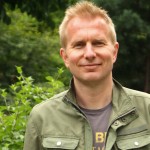 Leserwertung
[Gesamt:4 Durchschnitt: 4.3/5]
Trailer
Cast & Crew