Devil's Knot – Im Schatten der Wahrheit
Devil's Knot
USA 2013
FSK: ab 16 Jahren
Länge: ca. 114 Min.
Studio: Worldview Entertainment
Vertrieb: Senator Home Entertainment
Filmzine-Review vom 30.12.2014
In dem kleinen Städtchen West Memphis im US-Bundesstaat Arkansas werden im Mai 1993 drei achtjährige Jungen ermordet und misshandelt aufgefunden. Den vermeintlichen Tätern, drei Jugendlichen, denen man eine Verbindung zu einem Satanskult nachsagt, wird trotz mangelnder Beweislage in Windeseile der Prozess gemacht. Während für die Eltern (Reese Witherspoon und Alessandro Nivola) eines der Opfer die Schuldfrage eindeutig ist, hat Privatermittler Ron Lax (Colin Firth) Zweifel…
Der Fall der "West Memphis Three" gehört in den USA zu den berüchtigsten Mordfällen der 90er-Jahre. Trotz schlampiger Polizeiarbeit und unklarer Beweislage wurden drei Teeanger im Übereifer der Justiz zu lebenslangen Haftstrafen verurteilt. In The Devil's Knot – Im Schatten der Wahrheit stellt der renommierte kanadische Filmemacher Atom Egoyan den Fall u.a. mit Hilfe der Original-Polizeiprotokolle in nüchterner Chronologie nach. Das Ergebnis ist ein oft verstörender und eindringlicher True-Crime-Thriller, der erwartungsgemäß kein gutes Licht auf das amerikanische Rechtssystem wirft. Der Spielfilm kommt trotzdem vielleicht ein bisschen zu spät, denn diverse hochrangige Dokumentationen wie die drei (!) Paradise Lost-Beiträge von Joe Berlinger oder die nicht minder erstklassig recherchierte Doku West of Memphis (von Peter Jackson produziert) gehen deutliich mehr in die Tiefe.
Umfassendes Hintergrund-Material zum realen Fall wäre eine wünschenswerte Ergänzung, doch der magere Bonus-Bereich der Blu-ray enthält lediglich einige Trailer.
Marcs Filmwertung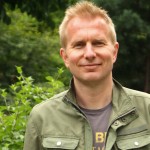 Leserwertung
Cast & Crew
Regie: Atom Egoyan
Schauspieler: Alessandro Nivola, Amy Ryan, Bruce Greenwood, Colin Firth, Dane DeHaan, Elias Koteas, Mireille Enos, Reese Witherspoon, Stephen Moyer
Musik: Mychael Danna
Produzent(en): Christopher Woodrow, Clark Peterson, Elizabeth Fowler, Paul Harris Boardman, Richard Saperstein
Diese DVD/Blu-ray wurde uns vom Vertrieb Senator Home Entertainment kostenlos zu Rezensionszwecken zur Verfügung gestellt. Unsere Bewertung ist davon jedoch nicht beeinflusst und gibt die unabhängige, persönliche Meinung des jeweiligen Rezensenten wieder.