The Secret Man
Mark Felt: The Man Who Brought Down the White House
USA 2017
FSK: ab 12 Jahren
Länge: ca. 103 Min.
Vertrieb: Universum Film
Filmzine-Review vom 06.04.2018
Nachdem FBI-Gründer J. Edgar Hoover das Zeitliche gesegnet hat, macht sich der Stellvertreter Mark Felt (Liam Neeson) berechtigte Hoffnungen, als Nachfolger nominiert zu werden. Stattdessen wird Patrick Gray (Marton Csokas) von Präsident Nixon berufen. Als kurze Zeit später unter dubiosen Umständen in die Zentrale der Demokratischen Partei eingebrochen wird, versucht der neue Direktor, die Ermittlungen zur sogenannten Watergate-Affäre schnell über die Bühne zu bringen. Felt wittert einen Skandal ungeahnten Ausmaßes und kontaktiert Vertreter der Presse…
Der ultimative Film zum Thema Watergate und dem damit verbundenen Rücktritt von Richard Nixon ist natürlich Alan J. Pakulas Die Unbestechlichen (All the President's Men) mit den beiden Stars Robert Redford und Dustin Hoffman in den Rollen der Washington Post Journalisten Bob Woodward und Carl Bernstein. The Secret Man rollt den Jahrhundert-Skandal nicht aus der Sicht der Journalisten auf, sondern aus der Perspektive des wohl berühmtesten Whistleblowers "Deep Throat" (benannt nach dem damaligen Porno Smash Hit). Peter Landesman (Erschütternde Wahrheit) setzt dem mysteriösen Informanten, der sich selbst erst über 30 Jahre später öffentlich enttarnte, ein verdientes filmisches Denkmal. In der Titelrolle verleiht Liam Neeson, hin- und hergerissen zwischen beruflicher Loyalität und Aufklärung um jeden Preis, dem Charakter Charisma und Glaubwürdigkeit. Der Blick auf dieses wichtige Kapitel amerikanischer Geschichte mit einigen erschreckenden Parallelen zur Gegenwart hätte indes ein wenig packender sein können, in erster Linie beobachtet der nüchtern inszenierte Film finster dreinblickende graue Männer in grauen Anzügen unter konspirativen Umständen in schlecht beleuchteten Korridoren und dunklen Parkhäusern.
Blu-ray Extras:
Interviews mit Cast & Crew (33 min)
Dt. Kinotrailer
7 Trailer zu weiteren Titeln
Marcs Filmwertung
Nüchterne amerikanische Geschichtsstunde mit Liam Neeson als Mutter aller Whistleblower.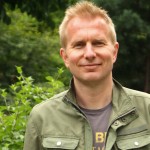 Leserwertung
Trailer
Cast & Crew
Regie: Peter Landesman
Schauspieler: Bruce Greenwood, Diane Lane, Eddie Marsan, Josh Lucas, Kate Walsh, Liam Neeson, Marton Csokas, Michael C. Hall, Tom Sizemore, Tony Goldwyn
Musik: Daniel Pemberton
Produzent(en): Gary Goetzman, Marc Butan, Jay Roach, Peter Landesman, Ridley Scott, Tom Hanks