Doom (Extended Edition)
USA 2005
FSK: ab 18 Jahren
Länge: ca. 108 Min.
Studio: Universal Pictures
Vertrieb: Universal Pictures
Filmzine-Review vom 06.04.2006
In einem Laborkomplex auf dem Mars wird eine Handvoll Wissenschafter von blutrünstigen Monstern
angegriffen. Ein mobiler Kampftrupp unter der Führung des brachialen Sarge (The Rock) soll nach
dem Rechten schauen. Das Ziel der Mission ist klar definiert: die Monster aufspüren und vernichten…

Nach den zuletzt wirklich in jeder Beziehung hundsmiserablen Videospielverfilmungen
Resident Evil: Apocalypse und Alone in the Dark waren bei der Adaption des
Egoshooter-Klassikers Doom berechtigte Zweifel angebracht. Diese kann der erfahrene
Action-Regisseur und Speed-Kameramann Andrzej Bartkowiak (Romeo Must Die) zwar
nicht ganz ausräumen, aber das fertige Ballerspektakel kann sich letztendlich durchaus sehen
lassen. Diejenigen – und das sind ja wahrlich nicht wenige – die Doom bis zum Abwinken
gezockt haben, werden wahrscheinlich die alte Monsterschar, sprich Imps, Hell Knights und Lost
Souls ein wenig vermissen und müssen sich stattdessen größtenteils mit nicht ganz so
spektakulären genverseuchten Zombies herumschlagen. Immerhin sind die Effekte, eine gute
Mischung aus altmodischer Maske und CGI, durchaus gelungen. Wäre der Film in den 80ern gedreht
worden, hätte wahrscheinlich Arnold Schwarzenegger den Part des kernigen Sarge übernommen.
Sein adäquater Nachfolger ist definitiv The Rock, der die dicken Ballermänner (natürlich auch die BFG
oder Big Fucking Gun) ohne mit der Wimper zu zucken abfeuert und am Ende sogar für ein kleine
Überraschung sorgt. Höhepunkt des Ganzen: eine fünfminütige Egoshooter-Sequenz, in der Soldat
Grimm durch die düsteren Korridore rauscht und dabei mit vertrautem Waffenarsenal, also
Kettensäge, Shot Gun etc., die Monster ordentlich durch den Fleischwolf dreht.

Die Extended Edition zeigt im Vergleich zur Kinofassung einen leicht erhöhten Blutzoll. Die
Features sind fast allesamt technischer Natur, u.a. wird das Make Up von The Rock näher beleuchtet
und die Shooter-Sequenz am Ende des Films aufgeschlüsselt. Dass man die DVD von Universal mit
einem Joystick bedienen muss, ist glücklicherweise nur ein Gerücht – zum Durchklicken des Menüs
genügt auch eine stinknormale Fernnbedienung…
Marcs Filmwertung
Nicht der ganz große Wurf, aber insgesamt annehmbare Umsetzung der Mutter aller Ego-Shooter.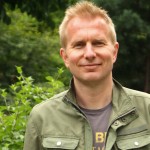 Leserwertung
Cast & Crew
Diese DVD/Blu-ray wurde uns vom Vertrieb Universal kostenlos zu Rezensionszwecken zur Verfügung gestellt. Unsere Bewertung ist davon jedoch nicht beeinflusst und gibt die unabhängige, persönliche Meinung des jeweiligen Rezensenten wieder.