Fall – Fear Reaches New Heights
USA 2022
FSK: ab 16 Jahren
Länge: ca. 107 Min.
Vertrieb: EuroVideo
Filmzine-Review vom 08.12.2022
Ein Jahr nach einer Tragödie in den Bergen beschließen die beiden kletterbegeisterten Freundinnen Becky (Grace Caroline Currey) und Shiloh (Virginia Gardner) das Trauma zu überwinden und einen riesigen, verlassenen Funkturm zu besteigen, der doppelt so hoch ist wie der Eiffelturm. Oben angekommen, stürzt die veraltete Leiter ein – die beiden sind gestrandet und suchen verzeifelt einen Ausweg nach unten…
Ausgestattet mit einem überschaubaren Budget (3 Millionen Dollar) und zwei relativ unbekannten Schauspielerinnen gelingt Regissseur Scott Mann mit Fall – Fear Reaches New Heights ein ebenso überraschend unterhaltsamer wie schweißtreibender Thriller. Der Film ist erstaunlich effizient und kommt schnell zur Sache: Nach nur 20 Minuten erklimmen die beiden Protagonistinnen wider besseren Wissens das "vierthöchste Bauwerk der Vereinigten Staaten", allen rostigen Stahlseilen und auffallend knarzigen Leitern zum Trotz. Oben angekommen bricht dann natürlich direkt die wichtige Leiter für den Abstieg weg. Es folgen die üblichen Problemstellungen, die man aus dem Survival-Genre kennt: Woher kriegen wir ein Handy-Signal, wie kommen wir an Trinkwasser und wie sollen wie diese Katastrophe überleben? Das mag ein wenig formelhaft sein und hier und da werden auch mal diverse physikalische Gesetze außer Kraft gesetzt. Diese Faktoren fallen aber nicht weiter negativ ins Gewicht, denn die Regie und besonders die schwindelerregende Kameraarbeit leisten ganze Arbeit und lassen keine Sekunde Langeweile aufkommen. Wer unter Höhenangst leidet, sollte um Fall einen großen Bogen machen, denn jedes Mal, wenn eine Figur nach unten blickt, schwenkt auch die Kamera erbarmungslos nach unten. Mehr als einmal fragt man sich, wie das Team diese perfekten Illusionen auf die Leinwand getrickst hat. Die Antworten liefert das sehenswerte Making of im Bonusbereich der Blu-ray.
Blu-ray Extras:
Audiokommentar mit Regisseur Scott Mann und Produzent James Harris
The Making Of Fall – Fear Reaches New Heights (16 min)
Dt. Trailer zum Film
3 Trailer zu weiteren Titeln
Wendecover
Marcs Filmwertung
Extrem spannender und effizienter Survival-Reißer in schwindelerregenden Höhen.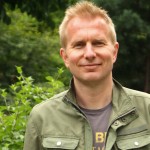 Leserwertung
Trailer
Cast & Crew