Family Man
The Family Man
USA 2000
FSK: ab 6 Jahren
Länge: ca. 121 Min.
Studio: Beacon Communications | Universal Pictures
Vertrieb: Kinowelt Home Entertainment
Filmzine-Review vom 28.12.2001
Jack Campbell (Nicolas Cage) hat nach eigener Aussage alles, was er braucht – und als erfolgreicher Wall Street-Broker mit einem historischen Deal auf dem Schreibtisch hat er tatsächlich alles, was man mit Geld kaufen kann. Dass er dafür auch an Weihnachten arbeiten muss, stört ihn weniger, denn sein Privatleben erschöpft sich in kurzen Nächten mit schönen Frauen ohne langfristige Pläne… Doch als er an diesem Weihnachtsabend in einem Kiosk eine gewaltsame Auseinandersetzung verhindern hilft, ändert sich über Nacht alles…

Die Story "erfolgreicher Mann bekommt Einblick in ein anderes Leben" ist sicherlich alles andere als neu: von der uramerikanischen Weihnachtsgeschichte hin zu Mr. Destiny gibt es zahllose Adaptionen mit mehr oder weniger originellen Einflechtungen. Den Machern von The Family Man war dies durchaus bewusst, deshalb haben sie sich auf die Fahnen geschrieben, die schon bekannte Thematik auf neue Art aufzubereiten, und es sei vorweggegriffen: es ist ihnen durchaus gelungen! The Family Man ist nicht nur ein romantischer "mein anderes Leben"-Film, sondern ein Film auf der Suche nach dem Sinn des Lebens. Anders als in den meisten übrigen Filmen des Genres wird hier nämlich nicht schwarz-weiß gemalt, sondern es werden durchaus realistisch für jede der möglichen "Lebensarten" positive und negative Elemente aufgezeigt.
The Family Man ist zweifellos ein romantischer Film mit zahllosen Tränendrüsen-Momenten – dass er nicht in allzu seichte Gewässer abdriftet, verdankt er neben der innovativen Entwicklung der Story in erheblichem Maße seinen Hauptdarstellern. Nicolas Cage kann hier zwei Jahre nach Stadt der Engel endlich mal wieder zeigen, dass er schauspielern kann, und Téa Leoni in der Rolle von Jacks großer Liebe Kate Reynolds überzeugt ebenso wie die durchweg gut besetzten Nebendarsteller.

Im direkten Vergleich zur Code 1-Veröffentlichung fällt die Ausstattung der deutschen Scheibe leider spürbar dünner aus (u.a. fehlende Deleted scenes, Outtakes, Musicvideo, Game). Dennoch können die Bonusmaterialien u.a. mit drei Audiokommentaren, Interviews und einer Behind the scenes-Featurette überzeugen.
Katjas Filmwertung
Altes Schema, neue Story: ein gut aufgelegter Nicolas Cage in einem innovativen Film über ein altbewährtes Thema.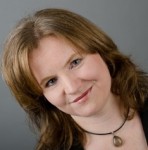 Leserwertung
Eure Leserwertung:
[Gesamt:

0

Durchschnitt:

0

/5]
Cast & Crew