Good Kill – Tod aus der Luft
Good Kill – Tod aus der Luft
USA 2014
FSK: ab 12 Jahren
Länge: ca. 103 Min.
Studio: Voltage Pictures
Vertrieb: Ascot Elite Home Entertainment
Filmzine-Review vom 04.07.2015
Statt Kampfflugzeuge steuert Major Thomas Egan (Ethan Hawke) in einem abgeschotteten Container auf einem Militärstützpunkt in der Nähe von Las Vegas moderne Drohnen im Kriegseinsatz. Per Joystick löst Egan die Bomben aus, die tausende Kilometer von ihm entfernt in Afghanistan oder Pakistan im Kampf gegen den Terror den sicheren Tod bringen. Der ehemalige Pilot gerät zusehends in Gewissenskonflikte, auch weil die ausgesuchten Ziele seitens der CIA ohne Rücksicht auf Unschuldige bombardiert werden…
Als Regisseur von Gattaca und Drehbuchautor von Die Truman Show gelang Andrew Niccol Ende der 90er der große Durchbruch. Zuletzt stagnierte die Karriere des gebürtigen Neuseeländers ein wenig, doch mit Good Kill findet der Filmemacher wieder in die Spur. Kommerziell war der Film in den USA ein Flop, was nicht weiter verwundert, da sich Good Kill doch recht amerikakritisch mit den moralischen Fragen der modernen Drohnenkriegsführung auseinandersetzt. Wie bei einer Call of Duty-Mission müssen die Drohnenpiloten lediglich einen Knopf am Joystick drücken und können dann auf dem Monitor den Einschlag verfolgen. In kalter Militärsprache wird dieser lapidar mit "Splash" und wenige Augenblicke später mit dem titelgebenden Good Kill bestätigt. Kinder oder unschuldige Personen, die in letzter Sekunde am Zielort auftauchen und ebenfalls tödlich getroffen werden, fallen in die Kategorie Kollateralschaden.
Hauptdarsteller Ethan Hawke kämpft als isolierter Drohnenpilot mit den vorprogrammierten psychologischen Folgeschäden und liefert eine sehr nuancierte Performance ab. Nicht ganz gelungen sind die Szenen mit seiner frustrierten Ehefrau (January Jones in einer ähnlichen Rolle wie in Mad Men) doch insgesamt hinterlässt der beunruhigende Film einen starken Eindruck und ein flaues Gefühl in der Magengegend.
Die ebenfalls im letzten Jahr erschienene Dokumentation Drone würde sich gut als Bonusmaterial eignen, doch die Blu-ray enthält lediglich ein kurzes Behind the Scenes.
Marcs Filmwertung
Big Brother is killing you:  Beunruhigend-realistisches Kriegsdrama mit kritischen Untertönen.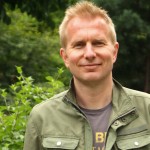 Leserwertung
[Gesamt: 1 Durchschnitt: 4/5]
Trailer
Cast & Crew
Diese DVD/Blu-ray wurde uns vom Vertrieb Ascot Elite Home Entertainment kostenlos zu Rezensionszwecken zur Verfügung gestellt. Unsere Bewertung ist davon jedoch nicht beeinflusst und gibt die unabhängige, persönliche Meinung des jeweiligen Rezensenten wieder.