Grantchester -- Staffel 1
UK 2014
FSK: ab 16 Jahren
Länge: ca. 270 Min.
Vertrieb: Edel Motion
Filmzine-Review vom 30.07.2019
Im kleinen Dörfchen Grantchester in der Nähe von Cambridge geht es meist recht beschaulich zu. Reverend Sidney Chambers (James Norton) genießt das Vertrauen der Gemeinde. Aber er scheint Verbrechen nicht nur magisch anzuziehen -- er hat offenbar auch einen siebten Sinn. Und so unterstützt er den mürrischen Inspector Geordie Keating (Robson Green) bei den Ermittlungsarbeiten in diversen Todesfällen, die immer wieder in seinem Umfeld geschehen…
Grantchester ist vor allem eines: so richtig schön britisch. Eingebettet in die Nachkriegszeit (die Handlung spielt 1953) bildet das hübsche Örtchen eine wunderschöne Kulisse für unaufgeregt-unblutige British Crime-Fälle. Der atmosphärische Score erinnert nicht zufällig an Downton Abbey: Komponist John Lunn ist für die musikalische Untermalung zuständig. Auf der königlichen Insel erfreut sich die Serie bereits seit vier Staffeln größter Beliebtheit und hat wegen des klassischen Anstrichs, den charismatischen Darstellern und der charmanten Umsetzung gute Chancen, auch hierzulande Fans von Inspector Barnaby, Inspector Morse, Lewis und Co. zu beglücken. Zudem kommt der vielgepriesene schwarze Humor nicht zu kurz, der ganz beiläufig in die pfiffigen Dialoge einfließt, deren Dynamik von den gegensätzlichen Charakteren des ungleichen Ermittlerpaares lebt.
Blu-ray Extras:
Making of (12 min)
Behind the Scenes (4 min)
The Women in Sidney's Life (3 min)
Cast and Crew (6 min)
Trailer zu 3 weiteren Serien
Folgen:
1. Detektiv im Auftrag Gottes
2. Die beste Gesellschaft
3. Der (aller)letzte Wille
4. Mann und Frau und Mann
5. Reue und Rache
6. Wege aus dem Schatten
Ninas Filmwertung
Charmante britische Retro-Krimiserie über ein ungleiches Schnüfflerduo.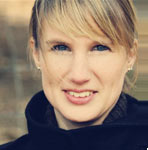 Leserwertung
[Gesamt:4 Durchschnitt: 4.5/5]
Trailer
Cast & Crew