Gunpowder – Hinter jeder Verschwörung steht ein Genie (Steel Edition)
GB 2017
FSK: ab 16 Jahren
Länge: ca. 177 Min.
Vertrieb: Just Bridge
Filmzine-Review vom 11.01.2018
England 1603: Nach dem Tod von Elizabeth I. macht der neue schottische König James von Schottland den Katholiken das Leben zur Hölle. Angeführt von seinem Berater Lord Robert Cecil (Mark Gatiss) und dessen Bluthund Sir William Wade (Shaun Dooley) werden praktizierende Katholiken aufgespürt und rigoros bestraft. Auch adelige Familien werden bei der Hetzjagd nicht verschont. Nach der Exekution von Lady Dorothy Dibdale, die einen jungen Priester versteckt hat, schwört Robert Catesby (Kit Harrington) Rache und plant zusammen mit einer Verschwörergruppe ein Attentat auf den König…
Am 5. November 1605 scheiterte das legendäre Gunpowder-Attentat, das in der britischen Geschichte fest verankert ist und sogar heute noch mit den wilden Bonfire Nights alljählich gefeiert wird. Die dreiteilige BBC-Serie nimmt sich des Themas mit gewohnter Seriösität und hohem Produktionsaufwand an und räumt ein für alle Mal mit dem Irrglauben auf, dass Guy Fawkes der Drahtzieher des Komplotts war. Tatsächlich war es Robert Catesby, der für den Plan, das englische Parlament samt König, Bischöfen und Beratern in die Luft zu sprengen, verantwortlich war. Catesby wird in der Miniserie eindringlich von GoT-Held Kit Harrington gespielt, was nicht weiter verwundern sollte, denn Harrington ist auf mütterlicher Seite tatsächlich ein Nachfahre des Verschwörers und heißt eigentlich Christopher Catesby Harington! Kritik gab es in England für den hohen Grad der dargestellten Brutalität, insbesondere in den grausamen, historisch aber belegten Folterszenen. Die Geschichtsstunde bietet aber auch Hochspannung, etwa wenn in der Anfangsszene die Häscher des Königs jeden Zentimeter des Catesby-Anwesens nach einem untergetauchten Pater (Peter Mullan) absuchen oder aber Catesby heroisch einen Verbündeten aus dem streng bewachten Tower befreit – natürlich durch die Kloake.
Episodenguide:

1. Verteidigt den Glauben, was es auch kostet
2. Versammelt euch, Verschwörer!
3. Unter uns das Inferno

Blu-ray Extras:
Behind Gunpowder (10 min)
Original Trailer
Marcs Filmwertung
Remember, remember the fifth of November: Der BBC-Dreiteiler nimmt sich dem legendären Gunpowder-Attentat mit gewohnter Seriösität und hohem Produktionsaufwand an und bietet in der Hauptrolle einen direkten Nachfahren des Drahtziehers.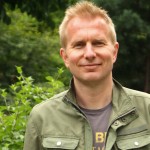 Leserwertung
Trailer
Cast & Crew