Helmut Newton – The Bad and the Beautiful
D 2020
FSK: ab 12 Jahren
Länge: ca. 89 Min.
Vertrieb: EuroVideo
Filmzine-Review vom 14.11.2020
Am 31. Oktober 2020 wäre Helmut Newton 100 Jahre alt geworden. Ihm zu Ehren kommt nun der Film The Bad and the Beautiful des deutschen Dokumentarfilmers Gero von Boehm ins Heimkino. Zu Wort kommen neben dem Enfant Terrible selbst ausschließlich Frauen, die im Laufe seiner Karriere mit ihm gearbeitet haben. Größen wie Isabella Rosselini, Grace Jones, Claudia Schiffer oder Nadja Auermann sind voll des Lobes für den Maître, der zwar überaus perfektionistisch veranlagt war, aber es trotzdem verstand, am Set eine lockere Atmosphäre zu schaffen. Seine schelmische, aber auch angenehm unaufdringliche Art war es wohl, die seine Models Vertrauen fassen ließ. Für sie alle sind Newtons Fotos das, was der Fotograf selbst nie hören wollte: "Kunst".
Newtons Fotomodelle waren vorzugsweise groß, blond, kurvig – und nackt. Überwiegend zeigt er sie in starken, dominanten, provokanten Posen. Sie spielen mit dem Betrachter, fordern ihn heraus. In den 60ern ist Nacktheit groß in Mode, trotzdem eckt Newton immer wieder an, ruft später Aktivistinnen wie u. a. Alice Schwarzer auf den Plan. Sexismus ja oder nein? Der einzig kritische Einwurf in von Boehms Film ist ein Ausschnitt aus einer französischen Talkshow, in der die US-Schriftstellerin Susan Sontag sich mit dem Fotografen auseinandersetzt. Die zehn Interviewpartnerinnen hingegen sind sich einig: Helmut Newton hat mit seinen ebenso ästhetischen wie provokanten Aufnahmen die Modewelt, die Fotografie und den Zeitgeist revolutioniert. Also stellt euch bitte nicht so an.
DVD Extras:
Trailer zum Film
Wendecover
Ninas Filmwertung
Spannende, interviewbasierte Retrospektive über das kontroverse Lebenswerk des Ausnahmefotografen.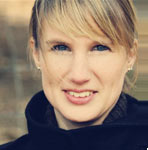 Leserwertung
Trailer
Cast & Crew