Hugh Laurie – Live On The Queen Mary
GB 2013
FSK: ohne Altersbegrenzung
Länge: ca. 156 Min.
Studio: Warner Music
Vertrieb: Eagle Vision
Filmzine-Review vom 20.02.2014
Für Hugh Laurie, der neben seinem Hauptjob als Schauspieler auch als Comedian, Schriftsteller und Musiker unterwegs ist, gehörte Mitte der Siebziger eine Liveaufnahme des R'n'B-Urgesteins Professor Longhair zur Initialzündung seines musikalischen Lebens.

Fast 40 Jahre später sitzt Laurie, wie sein Idol damals, selbst auf der Bühne des altehrwürdigen Luxusdampfers Queen Mary (der in Form eines Hotel- und Kulturzentrums im kalifornischen Longbeach dauerhaft vor Anker liegt). Gemeinsam mit seiner Copper Bottom Blues Band zelebriert er an Mikro, Klavier und Gitarre ein Event, dessen besondere, persönliche Magie an diesem Abend zwangsläufig auf das Publikum überschwappt. Nicht zuletzt, weil das außergewöhnliche Setting und stilvolle Ambiente den bestens aufgelegten Hugh Laurie in seinen Entertainer-Qualitäten perfekt unterstreicht, sondern vor allem auch dank der schlicht umwerfend aufspielenden Musiker.

Trotz begrenzter räumlicher Möglichkeiten gelingt es der abwechslungsreichen Bildregie, dieses sehr intime Konzerterlebnis adäquat einzufangen. Zwar könnte die detailreiche Optik phasenweise etwas satter daherkommen, dafür überzeugen die Tonspuren umso nachhaltiger. Angereichert mit zwei überaus unterhaltsamen Features, ist Hugh Laurie – Live on the Queen Mary eine Veröffentlichung auf Referenzniveau, die ein mitreißendes und authentisches Blues-Jam-Erlebnis der ganz besonderen Art bietet.
Mikes Filmwertung
Hop on Board and enjoy: Hugh Laurie und die sensationelle Copper Bottom Blues Band jammen die Queen Mary in Grund und Boden.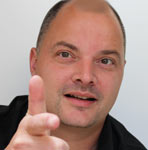 Leserwertung
Cast & Crew
Diese DVD/Blu-ray wurde uns vom Vertrieb Eagle Vision kostenlos zu Rezensionszwecken zur Verfügung gestellt. Unsere Bewertung ist davon jedoch nicht beeinflusst und gibt die unabhängige, persönliche Meinung des jeweiligen Rezensenten wieder.