I See You: Das Böse ist näher als du denkst (Mediabook)
USA 2019
FSK: ab 16 Jahren
Länge: ca. 98 Min.
Vertrieb: capelight pictures
Filmzine-Review vom 12.06.2020
Detective Greg Harper (Jon Tenney) hat alle Hände voll zu tun: In seiner Kleinstadt sind mehrere Jungs spurlos verschwunden. Privat hängt bei ihm der Haussegen schief, nachdem seine Frau Jackie (Helen Hunt) eine Affäre hatte, was auch ihren launischen Teenager-Sohn Conor (Judah Lewis) auf die Palme bringt. Zudem gehen in dem Haus merkwürdige Dinge vor sich: Fotos verschwinden aus Bilderrahmen, der Plattenspieler startet aus heiterem Himmel, das Silberbesteck ist verschwunden… Spukt es oder legt es jemand darauf an, die Familie zu terrorisieren?
Je weniger man über die Story von I See You weiß, desto besser. Denn Adam Randall führt nach 40 Minuten den ersten großen von vielen Twists ein und damit eine zweite Storyline, die das Geschehen aus einer anderen Perspektive zeigt und so in Kontext setzt. Die clevere Auflösung hat man so nicht kommen sehen, doch damit nicht genug, denn nebenbei laufen auch das Familiendrama und die Polizeiermittlungen weiter. Damit jongliert der Thriller an ziemlich vielen Fronten, doch wer sich nicht zu sehr an den vielen Zufällen stört, wird bestens unterhalten. Die toughe Crowd des Fantasy Filmfests erzürnte sich, dass man I See You nun wohl nicht als Horror bezeichnen dürfe – und tatsächlich ist Helen Hunts skalpell-verunstaltetes Gesicht das Gruseligste an dem Film – doch als spannender Home Invasion-Thriller with a twist funktioniert der Streifen allemal.
Blu-ray & DVD Extras:
Interview mit Helen Hunt (4 min)
Interview mit Adam Randall (4 min)
Making of (12 min)
Dt. Trailer zum Film
Trailer zu 4 weiteren Titeln
24-seitiges Booklet
Ninas Filmwertung
Wendungsreicher Thriller, der mit einigen Überraschungen aufwartet.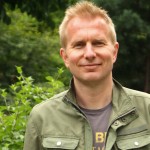 Leserwertung
[Gesamt: 5 Durchschnitt: 4.2/5]
Trailer
Cast & Crew