Summer of 84
USA 2018
FSK: ab 16 Jahren
Länge: ca. 105 Min.
Vertrieb: Pandastorm Pictures
Filmzine-Review vom 03.11.2018
Die vier Kumpels Davey, Woody, Eats und Curtis hocken am liebsten in ihrem Baumhaus oder heizen mit ihren BMX-Rädern durch ihren kleinen Heimatort Cape May. Diese Sommer ist allerdings nicht ganz so unbeschwert wie sonst, dann der Cape May Killer hat es auf Jungs in genau ihrem Alter abgesehen und die Polizei hat keine Spur von dem Serienmörder. Was wäre naheliegender für die Jungs, als selbst ein bisschen Detektiv zu spielen. Ihr erster Verdacht fällt auf Daveys Nachbar Wayne Mackey (Rich Sommer, Mad Men)…
Das Revival des 80er Jahre-Flairs war für die Macher der Netflix-Erfolgsserie Stranger Things ein echter Volltreffer. Auch Summer of 84 lässt die E.T.-Ära wieder aufleben – mit BMX-Rädern, Synthie-Soundtrack und Autos mit Holzoptikfolie. Das Thema "Mein Nachbar ist (vielleicht) ein Mörder" ist nicht ganz neu (siehe Disturbia, The Good Neighbor), wird hier aber überaus charmant und witzig verpackt. Man hält Kriegsrat, startet Beschattungsaktionen und führt Protokoll über jeden Schritt des Verdächtigen – der im übrigen Polizist ist. Zwischendurch werden die üblichen Pubertätsproblemchen bewältigt, Daveys Nachbars-Schwarm Nikki verdreht den Jungs die Köpfe, und über weite Strecken bleibt es bei einer unheilvollen Atmosphäre. Im Schlussakt hat das Regisseuren-Trio dann noch eine fiese Wendung im Gepäck, die durchaus unbequem ist. Wer den harten Killer-Schocker sucht, ist hier fehl am Platz, aber wer sich an einem nostalgischen Mystery-Krimi erfreuen kann, dem sei Summer of 84 wärmstens ans Herz gelegt.
Blu-ray Extras:
Audiokommentar mit den Regisseuren
Grußwort (1 min)
Demonitron: The Sixth Dimension (4 min)
Outtakes (4 min)
Dt. Trailer & US Trailer
Trailer zu 7 weiteren Titeln
Wendecover
Ninas Filmwertung
Nostalgischer Coming-of-Age-Krimi, der von seiner unheilvollen Atmosphäre lebt.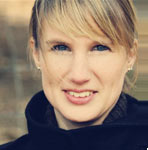 Leserwertung
[Gesamt:4 Durchschnitt: 4.3/5]
Trailer
Cast & Crew