In the Electric Mist – Mord in Louisiana
In the Electric Mist
Frankreich | USA 2009
FSK: ab 16 Jahren
Länge: ca. 112 Min.
Studio: Ithaca Pictures
Vertrieb: Koch Media
Filmzine-Review vom 12.07.2010
In einem verschlafenen Kaff in Louisiana fahndet Detective Dave Robicheaux (Tommy Lee Jones) nach einem Serienmörder, der bereits mehrere junge Frauen auf dem Gewissen hat. Eine zufällige Begegnung mit dem Hollywood-Star Elrod T. Sykes (Peter Sarsgaard), der in der Gegend gerade einen Film dreht, führt Robicheaux zur lokalen Gangstergröße \"Baby Feet\" Balboni (John Goodman)…

Nachdem Ende der 90er bereits Alec Baldwin in dem mäßigen Mississippi Delta die vom Schriftsteller James Lee Burke erschaffene Figur des
Dave Robicheaux gespielt hat, tritt in In the Electric Mist (Romantitel: Im Schatten der Mangroven) nun Tommy Lee Jones in dessen Fußstapfen. Dem Veteran ist die Rolle des knorrigen Detectives, der auf der Suche nach einem Serienkiller mit der eigenen Vergangenheit konfrontiert wird, wie auf den Leib geschrieben. Heimlicher Hauptdarsteller des Films ist aber der Schauplatz: Selten wurden die schwülen und sumpfigen Bayou-Landschaften Louisianas dermaßen atmosphärisch eingefangen wie hier. Spannungstechnisch lässt es der französische Regisseur Bertrand Tavernier hingegen ein wenig gemächlich angehen.

Obwohl In the Electric Mist seinerzeit sogar auf der Berlinale lief, erscheint der Thriller hierzulande (wie auch in den USA) als DVD-Premiere. Offensichtlich kam es zwischen Filmemacher und Studio zu einigen Differenzen hinsichtlich der endgültigen Schnittfassung. Schade, dass man im halbstündigen Making-of zu diesem Thema nichts erfährt.
Marcs Filmwertung
Passend zum Wetter: Glänzend besetzter Thriller mit schwüler Südstaaten-Atmosphäre.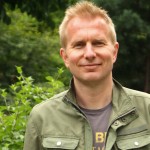 Leserwertung
[Gesamt:0 Durchschnitt: 0/5]
Cast & Crew
Themen/Keywords
Film Noir
Diese DVD/Blu-ray wurde uns vom Vertrieb Koch Media kostenlos zu Rezensionszwecken zur Verfügung gestellt. Unsere Bewertung ist davon jedoch nicht beeinflusst und gibt die unabhängige, persönliche Meinung des jeweiligen Rezensenten wieder.