Inside Llewyn Davis (Special Edition – 2 Blu-rays)
USA 2013
FSK: ab 12 Jahren
Länge: ca. 105 Min.
Studio: CBS Films | StudioCanal
Vertrieb: Arthaus | Studiocanal
Filmzine-Review vom 24.04.2014
Greenwich Village im Winter 1961: Folksänger Llewyn Davis (Oscar Isaac) schlägt sich nach dem Selbstmord seines Duettpartners als Soloakt mehr schlecht als recht durch. Zwar kann er in dem angesagten Künstlerviertel den einen oder anderen Auftritt verbuchen, aber der Durchbruch scheint weit entfernt. Ohne eigene Bleibe schnorrt sich Llewyn bei seiner schwangeren Ex-Freundin Jean (Carey Mulligan) oder bei seinen reichen Freunden von der Upper East Side durch. Als sein Agent ihm die kalte Schulter zeigt, beschließt der Musiker, sein Glück beim legendären Bud Grossman (F. Murray Abraham) in Chicago zu versuchen…
Ein Film über einen gescheiterten Folk-Barden im New York der frühen 60er Jahre? Hört sich erst einmal nicht so furchtbar sexy an. Doch die begnadeten Coen-Brüder erweisen sich in der Themenauswahl wie eigentlich immer als unfehlbar. Unter ihrer Regie wird Inside Llewyn Davis zu einer herrlich entspannten Musiker-Ballade mit abwechselnd traurig-melancholischen und absurd-komischen Momenten. Die Coens orientieren sich bei dem Projekt vage an der Biographie von Dave Van Ronk, einem nur wenig bekannten Künstler, der das Pech hatte, den von Bob Dylan ausgelösten Folkboom denkbar knapp verpasst zu haben. Dargestellt wird der notorische Pechvogel, dem abseits der Bühne nicht viel gelingen will, vom noch relativ unbekannten Oscar Isaac. Dank seiner fantastischen Performance, so viel ist sicher, wird man Isaac demnächst mit Sicherheit öfter in tragenden Hauptrollen sehen. Ebenfalls brillant: Coen-Spezi John Goodman als drogensüchtiger Jazzmusiker, der Davis auf dem Roadtrip nach Chicago fast um den Verstand bringt.

Die Special Edition Blu-ray hat mit Another Day, Another Time: Celebrating the Music of Inside Llewyn Davis für Fans des Soundtracks ein echtes Ass im Ärmel. Die von T-Bone Burnett produzierte Doku zeigt die Vorbereitung sowie das Konzert, das im September 2013 mit Künstlern wie den Avett Brothers, Joan Baez, Marcus Mumford, Patti Smith, Jack White und auch Oscar Isaac in der New Yorker City Hall stattfand. Schade nur, dass augerechnet der hinreißende, für den Golden Globe nominierte Quatsch-Ohrwurm "Please Mr. Kennedy" fehlt.
Marcs Filmwertung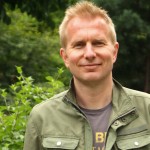 Leserwertung
Cast & Crew
Themen/Keywords
Musikfilm
Diese DVD/Blu-ray wurde uns vom Vertrieb Studiocanal kostenlos zu Rezensionszwecken zur Verfügung gestellt. Unsere Bewertung ist davon jedoch nicht beeinflusst und gibt die unabhängige, persönliche Meinung des jeweiligen Rezensenten wieder.