James Bond 007 – Skyfall
Skyfall
USA | GB 2012
FSK: ab 12 Jahren
Länge: ca. 143 Min.
Studio: 20th Century Fox | MGM
Vertrieb: 20th Century Fox Home Entertainment
Filmzine-Review vom 26.03.2013
In Istanbul wird 007 (Daniel Craig) auf der Jagd nach einer Festplatte mit den Identitäten diverser Geheimagenten angeschossen und bleibt zunächst verschollen. In London wird wenig später auf das Hauptquartier des MI6 ein Bombenanschlag verübt. Chefin M (Judi Dench) gerät zunehmend unter Druck…

Nach dem mittelmäßigen Ein Quantum Trost haben die Macher für Bond-Abenteuer Nr. 23 eine Schippe draufgelegt: Skyfall ist nicht nur der teuerste, aufwendigste und längste (143 min!) Beitrag der Serie, sondern auch der erste Bond, der sich über zwei Oscars (Tonschnitt und bester Song) freuen darf. Auch an den Kinokassen hat es geklingelt wie noch nie zuvor, allein in Deutschland haben den Film über 8 Millionen Zuschauer gesehen und weltweit wurde bei den Einnahmen sogar die magische Milliarden-Grenze überschritten. Die Väter des Erfolges sind leicht ausgemacht: Neben dem mittlerweile etablierten Bond-Darsteller Daniel Craig (der unlängst für zwei weitere Auftritte unterschrieben hat) sind hier in erster Linie die Drehbuchautoren Neal Purvis und Robert Wade (mit Unterstüzung von John Logan) zu nennen, die es wie schon in Casino Royale bestens verstehen, die von Ian Fleming erfundene Figur im 21. Jahrhundert anzusiedeln. Soll heißen: weniger Agenten-Schnickschnack und Tradition, stattdessen mehr Glaubwürdigkeit, Charakter-Tiefe und Härte. Ein weiterer Erfolgsgarant ist natürlich Regisseur Sam Mendes, dessen Wahl aufgrund seiner vorherigen Projekte zunächst ungewöhnlich schien, der sich aber als Volltreffer erwies. Mendes beherrscht nicht nur die großen Action-Sequenzen wie die spektakuläre Anfangs-Verfolgungsjagd, sondern zeigt sich auch in Sachen Schauspielerführung als echter Könner. Der blondierte Bösewicht Silva (Javier Bardem) hätte schnell zur Witzfigur werden können, stattdessen ist der finstere Ex-Agent der wohl charismatischste und tragischste Bond-Schurke seit gefühlter Ewigkeit.

Das Bild der Blu-ray gehört zur absoluten Crème de la Crème und bewegt sich aufgrund der überragenden Schärfe und Detailgenauigkeit jederzeit auf Referenzniveau. Auch die Extras sind nicht ohne: Neben zwei Audiokommentaren steht ein gut 60-minütiges Making of im Vordergrund, das u.a. auf die Drehorte (London, Türkei, Shanghai, Macau), Bond Girls, den klassischen Aston Martin DB5, die Titelsequenz und den Soundtrack eingeht. Außerdem wartet noch ein kurzes Feature zur Premiere in der ehrwürdigen Royal Albert Hall. Kleines aber verschmerzbares Manko: Der Clip zum Adele-Ohrwurm fehlt leider.
Marcs Filmwertung
Let the sky fall, When it crumbles: Zum 50. Geburtstag der Serie ein absolutes Highlight.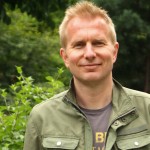 Leserwertung
Cast & Crew