Kingsman: The Secret Service
Großbritannien 2014
FSK: ab 16 Jahren
Länge: ca. 123 Min.
Studio: Cloudy Productions, Marv Films
Vertrieb: 20th Century Fox Home Entertainment
Filmzine-Review vom 13.08.2015
Harry Hart (Colin Firth) ist ein britischer Top-Agent, ein sogenannter Kingsman. Da die streng geheime Organisation Nachwuchs braucht, rekrutiert Harry den Kleinkriminellen Gary "Eggsy" Unwin (Taron Egerton), den Sohn eines ehemaligen Mitstreiters. Trotz mangelnder Manieren und lascher Disziplin schlägt sich der Jungspund im Kreise seiner elitären Mitbewerber beachtlich. Der erste Einsatz lässt auch nicht lange auf sich warten: Der extravagante Milliardär Richmond Valentine (Samuel L. Jackson) führt Böses im Schilde…
Colin Firth ist als Schauspieler stets ein Ereignis, ganz gleich ob als stotternder Monarch in The King's Speech oder lebensmüder Literaturprofessor in The Single Man. Auch im Agenten-Genre (Dame, König, As, Spion) war Firth bereits im Einsatz, doch einen dermaßen gelungenen James Bond-artigen Auftritt wie in Kingsman: The Secret Service hätte man dem Vorzeige-Briten vielleicht doch nicht zugetraut.
In dem rasanten Mix aus Thriller, Action und respektvoller Parodie muss sich der Darsteller als cooler Superspy mit Schirm, Charme aber ohne Melone nicht vor Bond, Bauer & Bourne verstecken. Die Szene, in der er es in einer Südstaaaten-Kirche mit der gesamten rassistischen Gemeinde aufnimmt, dürfte in keinem Jahresrückblick fehlen.
Für den nötigen Schwung und Esprit sorgt nicht nur in dieser Sequenz Regisseur Matthew Vaughn, der mit Kingsman ja nicht zum ersten Mal eine Graphic Novel kongenial umsetzt. Die oftmals absurde aber auch brutale Gewalt-Ästhetik dürfte Fans klassischer 007-Abenteuer ein wenig verschrecken, denn wie schon in Kick-Ass geht es wenig zimperlich zur Sache.
Neben Firth gefallen in weiteren Rollen Newcomer Taron Egerton, Michael Caine als undurchsichtiger Geheimdienstchef und nicht zuletzt Samuel L. Jackson als lispelnder Dr. Evil-Verschnitt. Einen kleinen aber feinen Auftritt hat zudem der in seiner Schauspiel-Karriere oft glücklose Mark Hamill, natürlich besser bekannt als Luke Skywalker.
Im Vergleich zur Blu-ray wurde bei der DVD im Bonusbereich ordentlich abgespeckt. Außer einem Feature ("Die Idee zum Film") und diverser Bildergalerien schaut man hier in die Röhre.
Marcs Filmwertung
Rasante James Bond-Hommage und definitiv einer der unterhaltsamsten Filme des laufenden Kino-Jahres.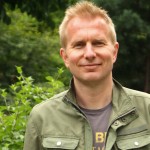 Leserwertung
Eure Leserwertung:
[Gesamt: 2 Durchschnitt: 4.5/5]
Trailer
Cast & Crew
Regie: Matthew Vaughn
Schauspieler: Colin Firth, Jack Davenport, Mark Hamill, Mark Strong, Michael Caine, Samuel L. Jackson, Sofia Boutella, Taron Egerton
Musik: Henry Jackman, Matthew Margeson
Produzent(en): Adam Bohling, Matthew Vaughn, David Reid
Diese DVD/Blu-ray wurde uns vom Vertrieb 20th Century Fox Home Entertainment kostenlos zu Rezensionszwecken zur Verfügung gestellt. Unsere Bewertung ist davon jedoch nicht beeinflusst und gibt die unabhängige, persönliche Meinung des jeweiligen Rezensenten wieder.