Journey To The End Of The Night
USA 2006
FSK: ab 18 Jahren
Länge: ca. 85 Min.
Studio: Millennium Films
Vertrieb: e-m-s
Filmzine-Review vom 11.02.2007
In einem heruntergekommenen Bordell plant Clubbesitzer Sinatra (Scott Glenn) einen letzten Drogendeal, bevor er sich endgültig aus dem Geschäft zurückzieht. Sein Sohn und designierter Nachfolger Paul (Brendan Fraser) soll ihn bei dem Deal unterstützen, verfolgt aber insgeheim ganz andere Ziele…

Dieser düstere, kleine Gangster-Thriller lebt in erster Linie von der ungewöhnlichen Location: Statt in einer amerikanischen Großstadt geht der Drogendeal bei Journey To The End Of The Night im ziemlich bedrohlich wirkenden Sao Paulo über die Bühne, das fast ausnahmslos von schrägen Nachtgestalten bevölkert ist. Neben dem klassischen Gangsterstoff bietet das Drehbuch aber auch ein lupenreines Vater-Sohn-Drama. Schauspielerisch ist dabei insbesondere der gegen den Strich besetzte Brendan Fraser als cholerischer Haudrauf überzeugend. Ebenfalls gut: Mos Def in der Rolle des Sympathieträgers.

Während der muntere Sprachenmix aus englisch, portugiesisch und nigerianisch in der Originalfassung viel zur hitzigen Atmosphäre beiträgt, kommt die deutsche Snychro ziemlich bieder daher.
Marcs Filmwertung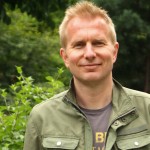 Leserwertung
Cast & Crew
Diese DVD/Blu-ray wurde uns vom Vertrieb e-m-s kostenlos zu Rezensionszwecken zur Verfügung gestellt. Unsere Bewertung ist davon jedoch nicht beeinflusst und gibt die unabhängige, persönliche Meinung des jeweiligen Rezensenten wieder.