Kings of Hollywood
The Comeback Trail
USA 2020
FSK: ab 12 Jahren
Länge: ca. 104 Min.
Vertrieb: Euro Video
VÖ: 11. November 2021
Filmzine-Review vom 15.11.2021
Mitte der 1970er Jahre haben Filmproduzent Max Barber (Robert DeNiro) und sein Neffe Walter (Zach Braff) in Los Angeles schon bessere Tage erlebt. Auch die neueste Produktion "Killer Nuns" will keiner sehen und wird zudem von empörten Katholiken boykottiert. Da sein zwielichtiger Mafia-Geldgeber Reggie Fontaine (Morgan Freeman) langsam ungeduldig wird, sieht Max nur einen Ausweg: Ein Versicherungsbetrug soll seine Schulden begleichen. Dafür muss Max bei den Dreharbeiten zu seinem neuen Projekt seinen Hauptdarsteller, den abgehalfterten Western-Helden Duke Montana (Tommy Lee Jones), vorzeitig ins Jenseits befördern. Doch der alte Recke ist einfach nicht totzukriegen und überlebt jeden geplanten Unfall am Set…
Drehbuchautor und Regisseur George Gallo ist in Hollywood längst ein alter Hase. Auch wenn er bisher hinter der Kamera deutlich weniger Erfolg hatte, schrieb er immerhin die Vorlagen zu einigen Blockbustern (Bad Boys) und der kultigen Kopfgeldjäger-Komödie Midnight Run – 5 Tage bis Mitternacht. Auf diesem Niveau ist Kings of Hollywood erwartungsgemäß nicht angesiedelt, aber als amüsante Farce über die B-Movie-Industrie hat die Komödie durchaus ihre Stärken. Nach einem mäßigen  Auftakt nimmt der Film nach 30 Minuten deutlich an Fahrt auf und sorgt in den Szenen, in denen Tommy Lee Jones als selbstmordgefährdeter Ex-Western-Star bei den Dreharbeiten eher zufällig einen feurigen Sprung durch brennende Siedlerwagen überlebt oder sich heldenhaft von einer sabotierten Hängebrücke rettet, für die größten Lacher. Es ist auch schön zu sehen, dass das Oldie-Trio De Niro, Jones und Freeman hier nicht wie zuletzt häufiger nur schnell Kasse machen wollte, sondern die Drei mit ihren lebhaften Auftritten dazu beitragen, dass Kings of Hollywood auch schauspielerisch gut funktioniert. Einen kleinen Abzug gibt es für das nicht immer überzeugende Retro-Setting der 70er-Jahre. Hier fehlte es offensichtlich an Budget, denn bei Tarantinos Liebeserklärung Once Upon a Time in Hollywood hat man den besonderen Flair dieser Epoche deutlich besser dargestellt. Witzig: Während des Abspanns läuft noch der "Original-Trailer" zum Exploitation-Flop "Killer Nuns".
Blu-ray Extras:
Entfernte Szenen (6 min)
Dt. Trailer zum Film
Marcs Filmwertung
Amüsant-chaotischer Blick hinter die Kulissen des Filmgeschäfts der 70er Jahre mit einem gut aufgelegten Altstar-Trio.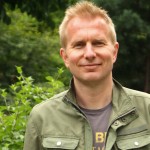 Leserwertung
Trailer
Cast & Crew
Regie: George Gallo
Schauspieler: Emile Hirsch, Kate Katzman, Morgan Freeman, Robert De Niro, Tommy Lee Jones, Zach Braff
Musik: Aldo Shllaku
Produzent(en): Julie Lott, Richard Salvatore, David E. Ornston, Joy Sirott Hurwitz, Patrick Hibler, Phil Kim