Knight and Day (Extended Version)
USA 2010
FSK: ab 12 Jahren
Länge: ca. 112 Min.
Studio: 20th Century Fox
Vertrieb: 20th Century Fox Home Entertainment
Filmzine-Review vom 04.12.2010
Während des Flugs von Wichita nach Boston lernen sich Roy (Tom Cruise) und June (Cameron Diaz) kennen. Als June kurz den Waschraum aufsucht, erschießt Roy alle anderen Passagiere und die beiden Piloten, und legt schließlich eine Notlandung auf einem Acker hin. Roy ist nämlich in Besitz einer wertvollen Batterie, auf die es Gangster und Regierung gleichermaßen abgesehen haben. Und auch June steckt nun unfreiwillig bis zum Hals mit im Schlamassel…
Knight and Day ist die Sorte Action-Komödie, die sich selbst zu keinem Zeitpunkt ernst nimmt. Tom Cruise und Cameron Diaz müssen sich wahrscheinlich selbst ständig das Lachen verkneifen, während sie sich freche One-Liner an den Kopf werfen und nebenbei die unmöglichsten Stunts abliefern. Die ominöse Superbatterie ist dabei natürlich nur Mittel zum Zweck, ein echter McGuffin also, und dient einzig und allein dazu, den tollkühnen Gentleman-Gangster und die hektische Blondine von einer brenzligen Situation in die nächste zu befördern. Regisseur James Mangold (Walk the Line, Todeszug nach Yuma) übertreibt es dabei allerdings mit den technischen Tricksereien gehörig (besonders die spanischen CGI-Stiere machen keine besonders gute Figur) und setzt zu sehr auf große Knallereien anstatt auf smarte Dialoge. Man verzeiht es ihm so gerade, denn das Ergebnis ist hochgradig unterhaltsam.
Dem Extended Cut auf DVD ist eine Digital Copy mit der Kinofassung beigefügt. Extras Fehlanzeige.
Ninas Filmwertung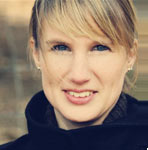 Leserwertung
Cast & Crew
Diese DVD/Blu-ray wurde uns vom Vertrieb 20th Century Fox Home Entertainment kostenlos zu Rezensionszwecken zur Verfügung gestellt. Unsere Bewertung ist davon jedoch nicht beeinflusst und gibt die unabhängige, persönliche Meinung des jeweiligen Rezensenten wieder.