Lonely Hearts Killers
Lonely Hearts
USA 2006
FSK: ab 16 Jahren
Länge: ca. 103 Min.
Studio: Millennium Films
Vertrieb: e-m-s
Filmzine-Review vom 13.10.2007
Als sich Heiratsschwindler Raymond Fernandez (Jared Leto) in sein nächstes potentielles Opfer Martha Beck (Salma Hayek) verliebt, blüht sein "Geschäft" erst richtig auf. Das Gaunerpärchen bringt nun gemeinsam wohlhabende Frauen um ihr Vermögen – und wenn's sein muss, auch um ihr Leben. Die Detectives Elmer Robinson (John Travolta) und Charles Hildebrandt (James Gandolfini) sind den beiden auf den Fersen…
Bereits 1970 thematisierte der Film The Honeymoon Killers den berühmten Fall des Killerduos, das 1951 auf dem elektrischen Stuhl hingerichtet wurde. Die aktuelle Neufassung Lonely Hearts Killers mit hochkarätiger Besetzung bringt noch einen weiteren Aspekt mit ins Spiel: nämlich die Geschichte des Detectives, der die beiden letztendlich zur Strecke brachte, und der nebenbei der Großvater des Regisseurs Todd Robinson ist. John Travolta und James Gandolfini geben in ihren 40er-Jahre-Outfits ein glaubwürdiges Cop-Duo ab – Travolta mimt dabei den gebeutelten Robinson, der versucht den Selbstmord seiner Frau zu verarbeiten und unter dem strapazierten Verhältnis zu seinem Sohn leidet. So ist der Originaltitel Lonely Hearts um einiges treffender, denn einsam sind nicht nur Martha und Raymond in ihrer verkorksten Beziehung sondern im Prinzip auch alle anderen Beteiligten des Films. Trotz der Grausamkeiten, die die Heiratsschwindler an den Tag legen, lässt einen das Geschehen jedoch einigermaßen unberührt. Auch die Idee, die Rolle der in Wirklichkeit fettleibigen und außerdem schon auf den ersten Blick unsympathischen Martha Beck ausgerechnet mit Super-Vamp Salma Hayek zu besetzen, scheint nicht nachvollziehbar. Pluspunkte gibt es für die schöne Film Noir-Optik.
Das Bild weist an dunklen Stellen und in Gesichtern teilweise Rauschmuster und leichte Nachzieheffekte auf. Das kurze Making of ist einen Blick wert und ein interessantes Booklet bietet ausführliche Hintergrundinformationen zu den "wahren Begebenheiten".
Ninas Filmwertung
Sehenswerte Film Noir-Interpretation eines Stücks US-Kriminalgeschichte.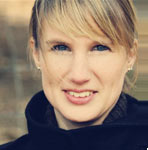 Leserwertung
[Gesamt:0 Durchschnitt: 0/5]
Cast & Crew
Diese DVD/Blu-ray wurde uns vom Vertrieb e-m-s kostenlos zu Rezensionszwecken zur Verfügung gestellt. Unsere Bewertung ist davon jedoch nicht beeinflusst und gibt die unabhängige, persönliche Meinung des jeweiligen Rezensenten wieder.