Stories Of Lost Souls
USA 2006
FSK: ab 12 Jahren
Länge: ca. 86 Min.
Studio: America Video Films
Vertrieb: Splendid Film
Filmzine-Review vom 20.01.2008
Cover und Titel dieser Kurzfilmsammlung schreien geradezu nach The Twilight Zone doch tatsächlich umspannt Stories Of Lost Souls gleich mehrere Genres. Leider ist die Qualität der sechs Shorties trotz der überraschend prominenten Besetzung sehr unterschiedlich: Nach der guten düsteren Anfangsepisode verflacht das Niveau deutlich, erst der letzte Beitrag (mit James Gandolfini) entschädigt mit einer gelungenen Pointe.
Marcs Filmwertung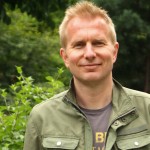 Leserwertung
Cast & Crew
Schauspieler: Cate Blanchett, Daryl Hannah, Hugh Jackman, Illeana Douglas, James Gandolfini, Jeff Goldblum, Josh Hartnett, Keira Knightley, Mary Elisabeth Mastrantonio, Michael Gambon, Paul Bettany
Diese DVD/Blu-ray wurde uns vom Vertrieb Splendid Film kostenlos zu Rezensionszwecken zur Verfügung gestellt. Unsere Bewertung ist davon jedoch nicht beeinflusst und gibt die unabhängige, persönliche Meinung des jeweiligen Rezensenten wieder.