Gotti
USA 2018
FSK: ab 16 Jahren
Länge: ca. 109 Min.
Vertrieb: New KSM Cinema
Filmzine-Review vom 30.12.2018
Der New Yorker Mafiosi John Gotti (John Travolta) wird 1986 Nachfolger des ermordeten Anführers Paul Castellano und steigt damit zum größten Mafiaboss Amerikas auf. Obwohl Gotti fortan immer wieder ins Fadenkreuz der Justiz gerät, prallen alle Anklagen an ihm ab, weswegen er den Spitznamen "Teflon-Don" erhält. Erst 1992 wird der inzwischen schwer erkrankte Gangster zu einer lebenslangen Haftstrafe verurteilt. Sein Sohn Gotti Jr. (Spencer Lofranco), der eigentlich in die Fußstapfen des Vaters treten sollte, wird 1999 wegen organisierter Kriminalität vor Gericht gestellt und bekennt sich schuldig …
Zu Lebzeiten schaffte es der legendäre Mobster John Gotti, neben Al Capone wahrscheinlich der berühmsteste Mafiosi aller Zeiten, auf die Titelseiten renommierter Publikationen wie Time, People und New York Times. Zahlreiche Dokumentationen und TV-Filme geben bereits ausführlich Auskunft über die Vita des Gangsters, was aber noch fehlte, war ein aufwändig produziertes, starbesetztes Hollywood-Biopic. Nach langen 8 Jahren Produktionszeit, diversen verschlissenen Regisseuren (u.a. Barry Levinson) und wechselnder Besetzung (Al Pacino, Joe Pesci) kam das Lieblingsprojekt von Hauptdarsteller John Travolta dann doch noch zustande und wurde prompt von der US-Kritik in Stücke gerissen. Travolta, der den schillernden Gangster in einer Zeitspanne von 1975 bis 2002 spielt, müht sich in der Titelrolle dank famoser Make-Up-Unterstützung redlich und liefert streckenweise ein durchaus kraftvolles Portrait ab. Großer Schwachpunkt von Gotti ist aber Regisseur Kevin Connolly (Eric "E" Murphy aus Entourage), der zwar auf der einen Seite ständig nach Scorsese & Co schielt, auf der anderen Seite heillos überfordert ist und jegliches Gefühl für Rhythmus, Dramatik oder Spannungsaufbau vermissen lässt. Das Drehbuch, das in Grundzügen auf den Memoiren ("Shadow of My Father") von John Gottis Sohn basiert, ist wenig hilfreich und präsentiert Gotti als liebenden Familienvater, dessen kriminelle Aktivitäten vage im Hintergrund bleiben. In der mit Original-TV-Aufnahmen angereicherten Schlusssequenz erfolgt dann sogar die Heiligsprechung seiner Anhänger: "Everybody knows he was a good man"…
Blu-ray Extras:
Making of (11 min)
Bildergalerie (3 min)
Dt. Trailer zum Film
Trailer zu 5 weiteren Titeln
Wendecover
Marcs Filmwertung
Fades, verklärendes Mobster-Biopic, das weit hinter den Erwartungen zurückbleibt.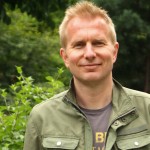 Leserwertung
[Gesamt: 5 Durchschnitt: 2.8/5]
Trailer
Cast & Crew