Lord Of Illusions (Mediabook)
USA 1995
FSK: ab 16 Jahren
Länge: ca. 122 Min.
Studio: United Artists
Vertrieb: Capelight Pictures
Filmzine-Review vom 25.11.2018
Privatdetektiv Harry D'Amour (Scott Bakula) gilt als Experte für okkulte Fälle und wird von der Frau des berühmten Illusionisten Swann angeheuert, um ihn vor fanatischen Anhängern des Magiers Nix zu beschützen. Diesen hatte Swann vor Jahren in einem Zweikampf in die Hölle geschickt…
Spätestens seit seinen "Büchern des Blutes" und natürlich den Hellraiser-Filmen gehört der Brite Clive Barker zu den ganz Großen des modernen Horror-Genres. Barker steht für intelligenten Horror, den er in albtraumhafte Visionen verpackt, die häufig an den brillianten Schriftsteller H.P. Lovecraft erinnern. Umso enttäuschender ist das Ergebnis von Lord Of Illusions: ein weitgehend spannungsarmer Zwitter aus Horror- und Detektivfilm, der über weite Strecken nur gepflegte Langeweile verbreitet. Hier und da gibt es ein paar nette Splattereffekte zu bestaunen, die den Film allerdings nicht retten können. Keine Thrills, kein Grusel, keine Atmosphäre, dazu gesellen sich gänzlich uncharismatische Hauptdarsteller, die beim Zuschauer nicht gerade Sympathien erzeugen.
Das Mediabook von Capelight präsentiert den um 11 Minuten längeren Director's Cut in technisch ansprechender wenn auch nicht spektakulärer Qualität. Einige (wenige) Schockmomente werden auf der Tonspur unterstützt, doch insgesamt halten sich die Surroundeffekte dezent zurück. Bei den Extras der 2-Disc Limited Collector's Edition wurde hingegen nicht gegeizt: Angeboten werden u.a. Audiokommentar,  Soundtrack-Tonspur, Making of, entfallene Szenen und ein 24-seitiges Booklet.
Blu-ray & DVD Extras:
Audiokommentar mit Regisseur Clive Barker
Isolierte Soundtrack-Tonspur
Making of: "Illusion of Reality" (62 min)
"A Gathering of Magic": Hinter den Kulissen (18 min)
Alternative Szene mit Audiokommentar von Regisseur Clive Barker (3 min)
Interview mit Storyboard-Artist Martin Mercer "Drawing Boards" (12 min)
Bildergalerie
Original & dt. Kinotrailer
5 Trailer zu weiteren Filmen
24-seitiges Booklet
Marcs Filmwertung
Schwächere Clive Barker-Adaption, weit entfernt von der Qualität von Hellraiser oder Candyman.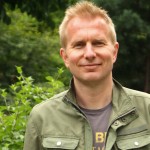 Leserwertung
[Gesamt:5 Durchschnitt: 3.6/5]
Cast & Crew