Marco Polo – Die komplette erste Staffel
USA 2014
FSK: ab 16 Jahren
Länge: ca. 551 Min.
Studio: The Weinstein Company, Netflix
Vertrieb: Ascot Elite Home Entertainment
Filmzine-Review vom 05.01.2016
Die Mongolei im späten 13. Jahrhundert: Der junge Venezianer Marco Polo (Lorenzo Richelmy) wird nach langer Reise entlang der Seidenstraße von seinem Vater als Pfand am mogolischen Hof zurückgelassen. Das Vertrauen des mächtigen Herrschers Kublai Khan (Benedict Wong) kann sich der Europäer in der fremden Welt voller politischer Intrigen nur langsam erarbeiten. Der Großkhan legt sich derweil mit Jia Sidao (Chin Han), dem gerissenen Kanzler der Mauerstadt Xiangyang, an…
Die bis dato teuerste Netflix-Serie schwelgt geradezu in fernöstlichen Landschaften und aufwendigen historischen Kostümen und kann es bei einem Budget von sage und schreibe 90 Millionen Dollar in Sachen opulenter Schauwerte fast mit Klassenprimus Game of Thrones aufnehmen. Die weltweite Popularität von GoT erreicht Marco Polo allerdings bei weitem nicht. Auf erzählerischer Ebene kommt die 10-teilige Abenteuer-Saga zunächst nur schwer auf Touren, nach 3-4 Folgen findet die Serie dann aber allmählich ihren Rythmus und verfrachtet den Zuschauer Stück für Stück ins altertümliche China. In der Hauptrolle ist der Italiener Lorenzo Richelmy, der anfangs kaum ein Fettnäpfchen auslässt, zunächst nicht sonderlich charismatisch und steht deutlich im Schatten des großartigen Benedict Wong als schillernder Mongolenführer. Die durchweg sehr gute Darstellerriege, allen voran Joan Chen als Kaiserin Chabi und Tom Wu als blinder Schwertmeister, verleiht der Serie weiteren Glanz. Auch die Inszenierung der Martial Arts-Kampfszenen ist auf allerhöchstem Niveau, in einer fast schon legendären Szene legt Konkubine Mei Lin (Olivia Cheung) ihre Gegner splitternackt auf die Bretter.
Der Bildtransfer ist trotz gewöhnungsbedürftigem 2.00:1-Format eine einzige Augenweide mit toller Farbenpracht und Details in Hülle und Fülle. Bei den Extras wurde auch nicht gegeizt: Unbedingt sehenswert ist die Dokumentation mit Showrunner John Fusco.
Episoden
1. Der Reisende
2. Vom Wolf und vom Hirsch
3. Das Fest
4. Der vierte Schritt
5. Assassinen
6. Der Weiße Mond
7. Die Feder des Gelehrten
8. Die Abbildung
9. Die Gefangenen
10. Das Himmlische und das Ursprüngliche
Marcs Filmwertung
Klassische Abenteuerserie in moderner Inszenierung und vollgepackt mit spektakulären Schauwerten.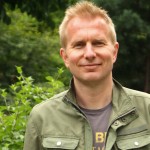 Leserwertung
[Gesamt: 5 Durchschnitt: 4.2/5]
Trailer
Cast & Crew
Regie: Alik Sakharov, Daniel Minahan, David Petrarca, Espen Sandberg, Joachim Rønning, John Maybury
Schauspieler: Benedict Wong, Chin Han, Joan Chen, Lorenzo Richelmy, Mahesh Jadu, Olivia Cheng, Remy Hii, Tom Wu, Zhu Zhu
Musik: Peter Nashel, Eric V. Hachikian
Produzent(en): Brett Conrad, Richard Sharkey
Diese DVD/Blu-ray wurde uns vom Vertrieb Ascot Elite Home Entertainment kostenlos zu Rezensionszwecken zur Verfügung gestellt. Unsere Bewertung ist davon jedoch nicht beeinflusst und gibt die unabhängige, persönliche Meinung des jeweiligen Rezensenten wieder.