Master Z -- The Ip Man Legacy
Ye wen wai zhuan: Zhang tian zhi
China / Hongkong 2018
FSK: ab 16 Jahren
Länge: ca. 108 Min.
Vertrieb: KSM GmbH
Filmzine-Review vom 18.08.2019
Nachdem er den entscheidenden Fight gegen Meister Ip Man verloren hat, beschließt Cheung Tin Chi (Max Zhang) das Kämpfen aufzugeben. In Hongkong will er stattdessen einen kleinen Lebensmittelladen führen und sich um seinen kleinen Sohn kümmern. Als einige Gangster seinen Laden niederbrennen, ist es schon wieder vorbei mit dem gewaltlosen Alltag. Cheung entkommt knapp und findet bei einem Nachtclubbetreiber Unterschlupf. Hier gerät er in einen Konflikt mit einer skrupellosen Drogenbande. An der Spitze steht der nach außen unbescholtene Restaurant-Besitzer Davidson (Dave Bautista), der auch beste Kontakte zur lokalen Polizei unterhält…
Nach diversen Ip Man-Abenteuern kommt mit Master Z -- The Ip Man Legacy nun das Spin-Off der lukrativen und beliebten Martial Arts-Reihe auf den Markt. Und auch ohne Beteiligung des charismatischen Ip Man-Darstellers Donnie Yen gelingt es dem Ableger im Großen und Ganzen überzeugend, an die Vorgänger anzuknüpfen. Einen großen Anteil daran hat natürlich Regisseur Yuen Woo-Ping, der seit seinem Mitwirken an Werken wie Kill Bill: Vol. 2 oder natürlich der Matrix-Serie zu den führenden Martial-Arts-Choreografen gehört und auch hier wieder gleichermaßen spektakuläre und elegante Fights auf die Leinwand zaubert. Die etwas banale Story fällt im nostalgischen und etwas aus der Zeit gefallenen Hongkong-Ambiente kaum negativ ins Gewicht, auch weil Master Z mit einigen Genre-Schwergewichten perfekt besetzt ist. Zu der grazilen und scheinbar alterslosen Michelle Yeoh (die auf die 60 zugeht) gesellen sich u.a. Tony Jaa (leider nur mit einem Cameo) und der massige Dave Bautista, der einen formidablen Bösewicht abgibt. Hauptdarsteller Max Zhang muss sich hinter diesen großen Namen glückerlicherweise nicht verstecken, er vermöbelt seine Gegner überlegt und mit cooler Präsenz, ganz im Sinne der Ip Man-Serie. Die sehr plastische Bildqualität der Blu-ray ist durchweg makellos, nur die Extras sind mit einem kurzen Behind the Scenes und einer überflüssigen Bildergalerie ein wenig schwach auf der Brust.
Blu-ray Extras:
Behind the Scenes (9 min)
Dt. Kinotrailer
Trailer zu 5 weiteren Titeln
Bildergalerie
Marcs Filmwertung
Imposant besetzter Ip Man-Ableger mit furioser Kampfkunst auf bewährtem Niveau.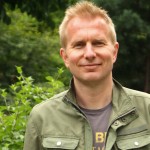 Leserwertung
[Gesamt:5 Durchschnitt: 4.2/5]
Trailer
Cast & Crew