Memory – Sein letzter Auftrag
Memory
USA 2022
FSK: ab 16 Jahren
Länge: ca. 114 Min.
Vertrieb: Splendid Film
Filmzine-Review vom 26.09.2022
Profikiller Alex Lewis (Liam Neeson) leidet unter Alzheimer und will sich möglichst bald zur Ruhe setzen. Ein letzter Auftrag führt ihn nach El Paso, wo er eine junge Zeugin mit Insider-Wissen über einen Kinderprostitutions-Ring ausschalten soll. Der Hitman bekommt allerdings in letzter Sekunde Gewissensbisse und weigert sich. Als das Mädchen schließlich doch umgebracht wird, sucht Alex nach den Drahtziehern und muss sich zudem mit FBI-Agent Vincent Serra (Guy Pearce) herumschlagen, der mit seinem Team undercover nach den Mördern des Mädchens fahndet…
Nach zuletzt einigen doch enttäuschenden Auftritten (Blacklight, The Ice Road) muss Action-Dauerrächer Liam Neeson aufpassen, dass er nicht den gleichen Karriereweg einschlägt wie etwa Bruce Willis oder Nicolas Cage. In Memory – Sein letzter Auftrag wird Neeson immerhin schauspielerisch ein wenig mehr gefordert und liefert als ausgelaugter Profikiller, der mit Alzheimer zu kämpfen hat, eine durchaus überzeugende Vorstellung ab. Wie einst Guy Pearce (der hier als FBI-Agent wenig Eindruck hinterlässt) in Memento kämpft Neeson gegen das Vergessen, indem er wichtige Informationen in knappen Sätzen auf seinem Arm niederschreibt. Mit Monica Bellucci ist noch ein weiterer klangvoller Name dabei, wenngleich die italienische Aktrice in einer eher raren Bösewichtsrolle leider fehlbesetzt ist. Regie führt Ex-Bond-Macher Martin Campbell (GoldenEye), der nach seinem Green Lantern-Debakel (2011) nun wieder zweite Luft bekommen hat und nach The Foreigner und The Protégé abermals handwerklich kompetente Genrekost vorlegt. Storytechnisch – der Film basiert auf dem belgischen Thriller Totgemacht – The Alzheimer Case – verhebt sich Memory an den vielen Handlungspunkten wie etwa dem geistigen und körperlichen Verfall, Kinderhandel und reichen Amis, die im Grenzgebiet ihre mexikanischen Nachbarn ausbeuten.
Blu-ray Extras:
Interview mit Liam Neeson (7 min)
Interview mit Guy Pearce (4 min)
Interview mit Monica Bellucci (2 min)
Interview mit Martin Campbell (5 min)
Original-Trailer
Trailer zu 8 weiteren Titeln
Wendecover
Marcs Filmwertung
Kompetent inszenierte Actionkost mit Liam Neeson in gewohnter Rächer-Rolle.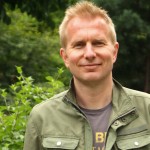 Leserwertung
Trailer
Cast & Crew