The Protégé – Made for Revenge
USA / Rumänien / Vietnam / Bulgarien 2021
FSK: ab 16 Jahren
Länge: ca. 104 Min.
Vertrieb: LEONINE
VÖ: 22.10.2021
Filmzine-Review vom 25.10.2021
Profi-Killer Moody (Samuel L. Jackson) rettet der kleinen Anna bei einem Auftrag das Leben und erkennt direkt das Potenzial des Mädchens. Jahre später ist Anna (Maggie Q) selbst eine gut geölte Tötungsmaschine, die nun mit ihrem Mentor zusammenarbeitet. Als Moody brutal ermordet wird, schwört sie Rache. Eine erste Spur führt Anna zu dem undurchsichtigen Hitman Rembrandt (Michael Keaton), der in Vietnam die Interessen eines Großindustriellen vertritt…
Gunpowder Milkshake, Kate, Jolt und jetzt The Protégé – Made for Revenge: Knallharte weibliche Auftragskiller sind derzeit stark gefragt. Im neuesten Genre-Ableger darf sich nun Maggie Q, die den meisten noch aus Mission: Impossible III bekannt sein dürfte, als virtuose Action-Heldin versuchen und hinterlässt dabei einen durchaus überzeugenden Eindruck. Das generische Drehbuch mit den üblichen Zutaten und halbgaren Überraschungsmomenten reißt keine Bäume aus, aber mit Martin Campbell steht ein versierter, zweifacher Bond-Regisseur hinter der Kamera, der über das nötige Know-how verfügt und nach wie vor regelmäßig gute Actionfilme (zuletzt The Foreigner mit Jack Chan) auf die Beine stellt. The Protégé profitiert zudem von einer hochinteressanten Darstellerriege: Insbesondere der gewohnt charismatische Michael Keaton hat hier an seiner Rolle als Antagonist großen Spaß und zeigt auch im gehobenen Alter von mittlerweile 70 Jahren beachtliche körperliche Präsenz. Sein spektakulärer Küchen-Fight mit Maggie Q dürfte das Highlight des Films sein und kann es in Sachen Stunt-Choreographie fast mit Tarantinos Kill Bill aufnehmen. Wird man sich in zwei Wochen noch großartig an The Protégé erinnern? Wahrscheinlich nicht, aber Action-Fans kommen hier ohne Wenn und Aber voll auf ihre Kosten.
Die DVD enthält eine umfangreiche, rund einstündige Interview-Sektion, in der Regisseur Campbell offen zugibt, dass man den Drehort Rumänien in erster Linie aus steuerlichen Vorteilen gewählt hat. Ebenfalls Rede und Antwort stehen Samuel L. Jackson, Maggie Q und Michael Keaton.
DVD Extras:
Interviews mit Cast & Crew (61 min)
B-Roll (18 min)
Dt. Trailer
Trailer zu 6 weiteren Titeln
Marcs Filmwertung
Routiniert inszenierter Rache-Reißer, der die generische Story durch zupackende Action und eine erstklassige Besetzung ausgleicht.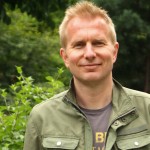 Leserwertung
Trailer
Cast & Crew