Mike and Dave Need Wedding Dates
USA 2016
FSK: ab 12 Jahren
Länge: ca. 99 Min.
Studio: Twentieth Century Fox
Vertrieb: Twentieth Century Fox Home Entertainment
Filmzine-Review vom 22.01.2017
Die Brüder Mike (Adam Devine, Modern Family) und Dave (Zac Efron) haben in ihrer Familie den Ruf, jede Familienfeier zu ruinieren. Ihre Schwester Jeanie will bei ihrer anstehenden Hochzeit auf Hawaii kein Risiko eingehen und ein weiteres Disaster vermeiden. Also stellt sie den beiden eine Bedingung: sie müssen in respektabler Damenbegleitung erscheinen. Eine von den Jungs geschaltete Kleinanzeige auf Craigslist führt nicht zum gewünschten Erfolg, doch die beiden verpeilten Teilzeit-Kellnerinnen Alice (Anna Kendrick) und Tatiana (Aubrey Plaza) werden auf die Aktion und die Chance auf einen kostenlosen Traumurlaub aufmerksam und flunkern sich in die Herzen der beiden Junggesellen…
Für Zac Efron ist Mike and Dave Need Wedding Dates nach Dirty Grandpa und Bad Neighbors 2 schon die dritte Komödie 2016 – nicht dass er über besonders bemerkenswertes komödiantisches Talent verfügen würde, vermutlich traut man ihm einfach wenig anderes zu. Ganz im Gegensatz zu Aubrey Plaza, die einst bei Amy Poehlers genialer Sitcom Parks and Recreation ihr Debut machte. Ihr Timing und ihr unnachahmliches Gespür für verkorkste Figuren rettet hier so manch albernen Moment. Die Prämisse, dass die vermeintlich seriösen Begleiterinnen, die sich als Grundschullehrerin und Hedgefond-Managerin ausgeben, in Wirklichkeit vergnügungssüchtige Taugenichtse mit Psychoknacks sind, sorgt für den roten Faden des Films. Insgesamt bleibt die Komödie allerdings zu formelhaft, um bleibende Eindrücke zu hinterlassen. Mike and Dave ist solide Comedy-Kost ohne erwähnens- oder erinnerungswerte Momente, die man sich gut nach einem langen Arbeitstag oder einem verregneten Sonntagnachmittag reinziehen kann.
Neben einem Audiokommentar mit dem Regisseur besteht die Bonussektion in erster Linie aus improvisierten Szenen in Form von Outtakes, Gag-Reel und Line-O-Rama. Regisseur Jake Szymanski sorgte 2015 mit der für HBO produzierten Fake-Dokumentation 7 Days in Hell über das 7-tägige Tennisturnier der zwei besten Tennisspieler der Welt für Furore.
Ninas Filmwertung
Solide Comedy-Kost, die kaum bleibende Eindrücke hinterlässt.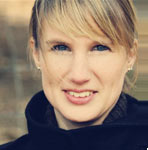 Leserwertung
Eure Leserwertung:
[Gesamt: 2 Durchschnitt: 3.5/5]
Trailer
Cast & Crew
Diese DVD/Blu-ray wurde uns vom Vertrieb Twentieth Century Fox Home Entertainment kostenlos zu Rezensionszwecken zur Verfügung gestellt. Unsere Bewertung ist davon jedoch nicht beeinflusst und gibt die unabhängige, persönliche Meinung des jeweiligen Rezensenten wieder.