Moonage Daydream
USA 2022
FSK: ab 12 Jahren
Länge: ca. 135 Min.
Vertrieb: Universal Pictures Home Entertainment
Filmzine-Review vom 21.12.2022
In Moonage Daydream versucht Filmemacher Brett Morgen (Kurt Cobain: Montage Of Heck) dem Lebenswerk und der künstlerischen Bedeutung von David Bowie gerecht zu werden. Ein eigentlich unmögliches Unterfangen, doch da der Regisseur uneingeschränkten Zugang zum Bowie-Katalog erhielt und als Format eben nicht den typischen Weg einer Musiker-Biografie einschlägt, ist das Resultat einfach nur umwerfend. In einer rauschhaften experimentellen Collage aus Bild und Ton begleitet der Zuschauer den Ausnahmekünstler in angemessenen 135 Minuten durch seine verschiedenen musikalischen Identitäten und Schaffensphasen seiner langen Karriere.
Zu sehen gibt es seltene und gelegentlich unveröffentlichte Archivaufnahmen von Bowies großen Tourneen, angefangen bei der "Ziggy Stardust"-Tour Anfang der 70er Jahre über "Diamond Dogs" von 1974 bis hin zur "Serious Moonlight"-Tour von 1983 mit seinem größten Hit "Let's Dance". Dazu gesellen sich einige mitreißende Versionen großer Klassiker wie "Heroes", "Life On Mars" und "Space Oddity". In den Interview-Ruhepausen spricht Bowie dann über eine große Bandbreite wichtiger Themen wie Kindheit, künstlerische Einflüsse, Lebensziele, Malerei und vieles mehr. Visuell bemüht sich Regisseur Morgan (mit der Unterstützung von Bowies langjährigem Produzenten Tony Visconti) erfolgreich, das Ganze möglichst kreativ aufzubereiten, z. B. mit eindrucksvollen animierten Sequenzen, seltenen Clips (Bowie als Elefantenmensch am Broadway) und einem Mix an Ausschnitten aus Filmen, die er verehrte (Metropolis, The Red Shoes) oder in denen er selbst die Hauptrolle spielte (Der Mann der vom Himmel fiel, Merry Christmas Mr. Lawrence). Der primäre Fokus auf Bowies Schaffen in den frühen 70er Jahren bedeutet, dass sein faszinierendes Spätwerk (oder auch seine Zeit in Berlin) etwas vernachlässigt wird, nichtsdestotrotz ist Moonage Dream die definitive Bowie-Dokumentation und gleichermaßen ein Muss für Anhänger und Gelegenheitsfans.
Blu-ray Extras:
Marcs Filmwertung
Visuell berauschende Liebeserklärung an das Chamäleon der Pop-Kultur.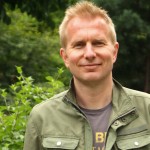 Leserwertung
Trailer
Cast & Crew