Noah
USA 2014
FSK: ab 12 Jahren
Länge: ca. 138 Min.
Studio: Paramount Pictures
Vertrieb: Paramount Home Entertainment
Filmzine-Review vom 02.09.2014
Eine alles ertränkende Sintflut soll die Menschheit vollständig ausrotten und die Erde zerstören. Der vom Schöpfer auserkorene Noah (Russell Crowe) hat den Auftrag, der Neubesiedlung den Weg zu ebnen. Noah soll eine Arche bauen und dort ein Paar von jeder Tiergattung aufnehmen, um deren Überleben zu sichern. Mit seiner Frau (Jennifer Connelly) und seinen drei Söhnen beginnt das Familienoberhaupt mit der Mammutaufgabe….
Mit einem Budget von über 120 Millionen Dollar hat sich Oscar-Preisträger Darren Aronofsky dem wohl dunkelsten Kapitel des Alten Testaments angenommen. Keine leichte Aufgabe, denn schon bevor die erste Klappe fiel, hagelte es von christlichen Organisationen Kritik. Die Kontroverse ist letztendlich ein Sturm im Wasserglas, denn Noah ist theologisch durchaus fundiert, auch wenn Aronofsky sich selbstverständlich etliche künstlerische Freiheiten nimmt. Mit Sicherheit wird es nicht jedermann gefallen, wenn der Streifen als düstere Endzeit-Mischung aus The Road und The Book of Eli beginnt und am Ende in ein krawalliges Fantasy-Schlachtengetümmel mit, sagen wir mal, mäßig animierten Steinbeißern (oder Watchern) abdriftet. Diese Art von Materialschlacht ist im Vergleich mit früheren Werken des Filmemachers ein wenig unbefriedigend, doch Langeweile kommt zumindest nie auf. Zwischendurch kreiert Bilderstürmer Aronofsky mit Hilfe seines Kameramanns Matthew Libatique ambitionierte Visionen, insbesondere die Schöpfungsgeschichte, die im Eiltempo auf der Leinwand vorbeiflackert, ist ein Highlight par excellence. Schauspielerisch sticht Russell Crowe als gotteswilliger Vollstrecker mit einer Intensität hervor, die ihm in den Jahren nach Gladiator meist abhanden gekommen ist. Die anderen prominenten Darsteller, besonders Jennifer Connelly als Ehefrau Naameh, kommen über die Funktion des Stichwortgebers dagegen nicht hinaus.
Das Bibel-Epos hinterlässt auf der Blu-ray mit einem überragenden Schärfegrad einen vorzüglichen technischen Eindruck. Den vollen 7.1-HD Soundgenuss kann man allerdings nur in der Originalfassung abrufen. Drei gut 20-minütige Beiträge, u.a. über die Dreharbeiten auf Island, bilden den Bonusbereich.
Marcs Filmwertung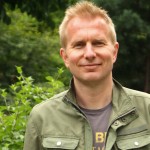 Leserwertung
Cast & Crew
Regie: Darren Aronofsky
Schauspieler: Anthony Hopkins, Emma Watson, Jennifer Connelly, Kevin Durand, Logan Lerman, Marton Csokas, Ray Winstone, Russell Crowe
Musik: Clint Mansell
Produzent(en): Arnon Milchan, Mary Parent, Scott Franklin, Darren Aronofsky
Themen/Keywords
Historienfilm
Diese DVD/Blu-ray wurde uns vom Vertrieb Paramount Home Entertainment kostenlos zu Rezensionszwecken zur Verfügung gestellt. Unsere Bewertung ist davon jedoch nicht beeinflusst und gibt die unabhängige, persönliche Meinung des jeweiligen Rezensenten wieder.