Outlander – Staffel 1 (Vol. 2)
USA 2015
FSK: ab 16 Jahren
Länge: ca. 445 Min.
Studio: Tall Ship Productions | Story Mining & Supply. Co. | Left Bank Productions | Film Locations
Vertrieb: Sony Pictures Home Entertainment
Filmzine-Review vom 09.11.2015
Schottland, 1743. Nachdem Claire (Caitriona Balfe) sich entschieden hat, bei Jamie (Sam Heughan) zu bleiben, versuchen die beiden, ein gemeinsames Leben aufzubauen. Ein Leben in Frieden gelingt ihnen aber weder auf Castle Leoch noch in Lallybroch …
Hat Teil 1 der ersten Staffel von Outlander noch ein durchaus romantisch geprägtes Gesamtbild gehabt, geht es in der zweiten Hälfte jetzt richtig zur Sache. Wer mit den Gewaltdarstellungen im ersten Teil schon Probleme hatte, sollte sich jetzt warm anziehen, denn wie jeder Leser der Bücher weiß, ist spätestens in Wentworth Prison Schluss mit lustig. Und so hat der zweite Staffelteil nun auch völlig zu Recht endlich die FSK-16-Einstufung verpasst bekommen, die auch Teil 1 schon hätte vertragen können.
Neben viel Leid, Blut und Tränen gibt es aber zwischendurch auch mal ein paar schöne Begegnungen. Zum Beispiel mit Jenny Fraser, Jamies Schwester, die von Laura Donnelly mit genau der richtigen Mischung aus Menschlichkeit und Härte gespielt wird, die man aus den Büchern kennt. Und auch ihr Ehemann Ian (Steven Cree) wird den Erwartungen der anspruchsvollen Leserschaft Zuschauer absolut gerecht.
Was man von der Story nur bedingt behaupten kann. Während der erste Teil der Staffel sich noch recht nah an der Buchvorlage orientierte, scheint Showrunner Donald D. Moore sich nun ein wenig vom literarischen Vorbild emanzipieren zu wollen. Ein Handlungsstrang ("The Watch") wird gänzlich neu erfunden, andere unnötig stark in die Länge gezogen, während ganz elementare Entwicklungen und Ereignisse zum Teil mit wenigen Sätzen abgehandelt werden. Besonders zum Ende der Staffel fühlt man sich von den Ereignissen regelrecht überrollt, und die außergewöhnliche Beziehung zwischen Claire und Jamie, die im Laufe der Geschichte immer stärker wird, muss man sich zunehmend selber dazudenken. Bleibt abzuwarten, ob und wie stark Staffel 2 diese Entwicklung weiterführt.
In den Extras gibt es Podcasts zu allen Folgen sowie diverse entfallene Szenen zu sehen, die von Ronald D. Moore einführend kommentiert werden. In den kurzen Featurettes wird unter anderem die unglaubliche Liebe zum Detail sichtbar, die die Authentizität der Serie ausmacht – und wir dürfen dabeisein, wenn Autorin Diana Gabaldon die Produktionsstätten besichtigt.
Folgen:
Die Abrechnung / The Reckoning
Tödliche Intrige / By The Pricking Of My Thumbs
Hexenprozess / The Devil's Mark
Lallybroch / Lallybroch
Die Wacht / The Watch
Die Suche / The Search
Im Kerker / Wentworth Prison
Erlösung / To Ransom A Man's Soul
Katjas Filmwertung
Die Zeitreise geht weiter – mit viel Blut, Gewalt und Tränen. Teil 2 der 1. Staffel ist nichts für sensible Gemüter.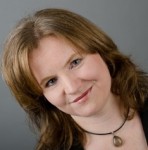 Leserwertung
Trailer
Cast & Crew
Schauspieler: Annette Badland, Caitriona Balfe, Duncan Lacroix, Finn Den Hertog, Gary Lewis, Graham McTavish, Grant O'Rourke, Laura Donnelly, Lotte Verbeek, Nell Hudson, Sam Heughan, Stephen Walters, Steven Cree, Tobias Menzies
Musik: Bear McCreary
Themen/Keywords
18. Jahrhundert, Highlands, Literatur, Schottland, Zeitreise

Diese DVD/Blu-ray wurde uns vom Vertrieb Sony Pictures Home Entertainment kostenlos zu Rezensionszwecken zur Verfügung gestellt. Unsere Bewertung ist davon jedoch nicht beeinflusst und gibt die unabhängige, persönliche Meinung des jeweiligen Rezensenten wieder.