Queen & Slim
USA 2019
FSK: ab 12 Jahren
Länge: ca. 132 Min.
Vertrieb: Universal Pictures Home Entertainment
Filmzine-Review vom 29.05.2020
Da es bei einem Tinder-Date zwischen einer schwarzen Anwältin (Jodie Turner-Smith) und einem Angestellten (Daniel Kaluuya) nicht wirklich gefunkt hat, einigt man sich darauf, dass die junge Frau noch schnell nach Hause gefahren wird, um dann kurz und schmerzlos getrennte Wege zu gehen. Auf der Heimfahrt kommt es aber zu einem Drama: Die beiden werden von einem weißen Polizisten angehalten, der rot sieht und seine Waffe zieht. Es fällt ein tödlicher Schuss und fortan ist das Duo auf der Flucht vor der Staatsgewalt. Während sie versuchen, über Florida nach Kuba zu entkommen, schlägt ihnen aus der schwarzen Bevölkerung eine Welle der Solidarität entgegen…
Nachdem vergangene Woche abermals ein Afroamerikaner bei einem brutalen Polizeieinsatz ums Leben kam, wird die tief sitzende Debatte über Rassismus und Polizeigewalt im einstigen Land der unbegrenzten Möglichkeiten derzeit neu entfacht. Passend zu diesem nationalen Alptraum entfaltet das nun auf Blu-ray veröffentlichte Rassismusdrama Queen & Slim von der bisher auf Musikvideos spezialisierten Regie-Debütantin Melina Matsoukas ungeahnte Kraft und stellt unbequeme Fragen. Als verunsicherte Protagonisten auf der Flucht bilden Newcomerin Jodie Turner-Smith und Daniel Kaluuya (Get Out) auf ihrer Fahrt durch den südlichen Teil Amerikas die perfekte Besetzung. Nicht alles will in dem von Lena Waithe (prämiert für ihre Serien Master of None und Insecure) and James Frey verfassten Drehbuch 100% zusammenpassen, besonders eine provokative Parallelmontage, die zwischen Liebesszene und abstoßender Gewalt auf einer #BlackLivesMatter-Demo wechselt, hinterlässt einige Fragezeichen. Dennoch überwiegt am Ende ohne Zweifel ein positiver Gesamteindruck, denn die wuchtige Erzählweise und die allgegenwärtige politische Brisanz von Queen & Slim bleiben lange nach dem Abspann im Gedächtnis.
Blu-ray Extras:
Audiokommentar mit Regisseurin/Produzentin Melina Matsoukas und Autorin/Produzentin Lena Waithe
Eine tiefere Bedeutung (6 min)
Melina & Lena (5 min)
Nicht im Drehbuch (3 min)
Auf der Flucht mit QUEEN & SLIM (5 min)
Wendecover
Marcs Filmwertung
Wuchtig erzähltes Rassismusdrama von beklemmender Aktualität.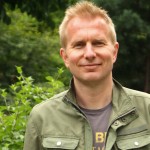 Leserwertung
[Gesamt:

7

Durchschnitt:

4.3

/5]
Trailer
Cast & Crew