Sie leben
They Live!
USA 1988
FSK: ab 18 Jahren
Länge: ca. 94 Min.
Studio: Larry Franco Productions
Vertrieb: Studiocanal
Filmzine-Review vom 08.11.218
In Los Angeles hält sich Bauarbeiter John Nada (Roddy Piper) mit Gelegenheitsjobs über Wasser. Bis er eines Tages einen Karton mit scheinbar normalen Sonnenbrillen findet, die sich als Spezialbrillen entpuppen. Nada sieht die Welt auf einmal mit anderen Augen: An Stelle von Menschen stehen Außerirdische mit hässlichen Fratzen vor ihm, die das Bewusstsein der Bevölkerung per Gehirnwäsche manipulieren. Mit einem Arsenal von Schusswaffen versucht er die Welt zu retten…
Der Stern von Kult-Horrorspezialist John Carpenter strahlte nach einigen mittelprächtigen Werken Ende der 80er Jahre längst nicht mehr so hell wie zu Beginn der Dekade. Mit Sie Leben konnte er seine Fans aber immerhin noch ein letztes Mal zufriedenstellen, bevor seine Karriere in den 90ern dann endgültig den Bach runterging. Besonders gut gealtert ist die sozialkritisch angehauchte Zukunftsvision mit bösen Verweisen auf die damalige Reagan-Ära nur bedingt. Starke Szenen, insbesondere die enttarnten Werbebotschaften (Gehorche! Konsumiere!) der außerirdischen Invasoren stehen im Wechsel mit recht platt inszenierter Action. Die in absurde Länge gezogene Schlägerei, in der sich Ex-Wrestler Roddy Piper und Keith David die Seele aus dem Leib prügeln, nur weil sich letzterer partout die Brille nicht aufsetzen möchte, will so gar nicht zum Rest des Films passen.
Nach der Blu-ray-Premiere vor drei Jahren, ercheint die zweite Neuauflage nun dank 4K-Restaurierung mit stark verbessertem Bild und Cover-Artwork des britischen Illustrators Matt Ferguson. Bei den Extras sollte der fast schon traditionell extrem unterhaltsame Audiokommentar mit Carpenter (und Roddy Piper) erste Anlaufstelle sein. Sehenswert ist zudem ist die neue Dokumentation "Subversion: John Carpenters 'Sie leben' im Fokus".
Blu-ray Extras:
Audiokommentar mit John Carpenter und Roddy Piper
Intro von John Carpenter
Subversion: John Carpenters 'Sie leben' im Fokus (47 min)
Biografien von John Carpenter, Meg Foster und Roddy Piper (7 min)
"Independent Thoughts" – Interview mit John Carpenter (10 min)
"Woman of Mystery" – Interview mit Meg Foster (5 min)
"Man vs. Aliens" – Interview mit Keith David (11 min)
Making of (8 min)
Promo-Clips (3 min)
TV-Spots
Featurette "Fake-Werbespots im Film" (3 min)
Fotogalerie
Marcs Filmwertung
Kein Carpenter-Meisterwerk, aber durchaus packende Science-Fiction-Unterhaltung mit sozialkritischen Untertönen.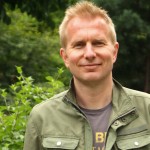 Leserwertung
Cast & Crew
Diese DVD/Blu-ray wurde uns vom Vertrieb Studiocanal kostenlos zu Rezensionszwecken zur Verfügung gestellt. Unsere Bewertung ist davon jedoch nicht beeinflusst und gibt die unabhängige, persönliche Meinung des jeweiligen Rezensenten wieder.