Song to Song
USA 2017
FSK: ab 12 Jahren
Länge: ca. 124 Min.
Studio: Filmnation Entertainment, Buckeye Pictures
Vertrieb: Studiocanal
Filmzine-Review vom 07.12.2017
Zwischen den erfolgreichen Musik-Produzenten Cook (Michael Fassbender), seiner neuesten Song-Writer-Entdeckung BV (Ryan Gosling) und der ambitionierten Nachwuchsmusikerin Faye (Rooney Mara) entsteht eine überaus wechselhafte Dreiecksbeziehung…
Michael Fassbender mit Rooney Mara, Rooney Mara mit Ryan Gosling, Michael Fassbender mit Natalie Portman, Natalie Portman mit Bérénice Marlohe, Ryan Gosling mit Cate Blanchett und so weiter und so fort. Dieser improvisierte Liebesreigen von Terrence Malick ist inhaltlich mäßig interessant und ähnlich entrückt wie die beiden Vorgänger To The Wonder und Knight of Cups. Praktisch ohne Drehbuch gleitet oder plätschert Song to Song untermalt von den Gedanken der Off-Erzähler von Situation zu Situation. Nur gut, dass Kamera-Genie Emmanuel Lubezki einmal mehr das Prozedere, die blendend aussehenden Filmstars und die texanische Landschaft rund um Austin mit fantastischen Aufnahmen einfängt. Eine besondere Rolle nimmt, wie es der Titel schon verrät, die Musik ein. Die besten und aufrichtigsten Momente hat Song to Song folglich bei den Konzertaufnahmen des 2012 Austin City Limits Music Festivals: Hinter und auf der Bühne treten in teils winzigen Rollen Rock'n'Roll-Legenden wie Patti Smith, John Lydon, Iggy Pop, Arcade Fire und die Red Hot Chili Peppers auf. Für einen begnadeten Filmkünstler wie Terrence Malick ist das Gesamtresultat nichtsdestotrotz ein wenig dürftig.
Die Blu-ray liefert in der Bonussektion schöne Interviews mit Natalie Portman, Michael Fassbender und den Produzenten, nur der gewohnt publicityscheue Malick fehlt wie eigentlich immer. Zu empfehlen ist ebenfalls der Beitrag "Die Musik im Film", der aber leider arg kurz ausgefallen ist.
Marcs Filmwertung
Starbesetzter, improvisierter Beziehungsreigen im Plätschertempo, schön bebildert aber inhaltlich mau.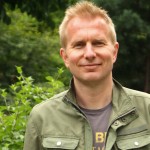 Leserwertung
[Gesamt:2 Durchschnitt: 3.5/5]
Trailer
Diese DVD/Blu-ray wurde uns vom Vertrieb Blu-ray kostenlos zu Rezensionszwecken zur Verfügung gestellt. Unsere Bewertung ist davon jedoch nicht beeinflusst und gibt die unabhängige, persönliche Meinung des jeweiligen Rezensenten wieder.