Pippa Lee
The Private Lives of Pippa Lee
USA 2009
FSK: ab 12 Jahren
Länge: ca. 94 Min.
Studio: Grand Army Entertainment | IM Global | Lumina Films | Plan B Entertainment
Vertrieb: Universum Film
Filmzine-Review vom 30.11.2010
Pippa Lee (Robin Wright) führt ein makelloses Leben. An der Seite ihres erfolgreichen, deutlich älteren Ehemannes gibt sie die perfekte Hausfrau und hat zwei Kinder großgezogen. Nachdem ihr Mann mehrere Herzinfarkte erlitten hat, ziehen die beiden in ein geruhsames Rentnerstädtchen in Connecticut. Doch der allzu ruhige Alltag verursacht langsam aber sicher Risse in der Fassade …

Autorin Rebecca Miller hat sich bereits mehrfach an die Verfilmung ihrer eigenen literarischen Vorlagen gewagt – zuletzt mit großem Erfolg bei The Ballad of Jack and Rose. Auch in The Private Lives of Pippa Lee, im Deutschen kurz: Pippa Lee, macht es sich bezahlt, dass die Regisseurin ihre Protagonistin wohl so gut kennt wie kein anderer. Die verborgenen Facetten einer starken Persönlichkeit, die Überbleibsel einer wilden Vergangenheit und das langsam wieder aufkeimende Verlangen nach mehr hätte wohl sonst kaum jemand so überzeugend auf die Leinwand bringen können. Getragen von ausnahmslos bemerkenswert agierenden und bis in die Nebenrollen prominent besetzten Darstellern (für wenige Minuten tauchen z.B. Julianne Moore und Monica Belluci auf) gelingt Miller damit eine einfühlsame Charakterstudie und ein bisweilen verstörend-authentisches Gesellschaftsportrait.
Katjas Filmwertung
Einfühlsames Autorenkino mit bemerkenswerter Besetzung.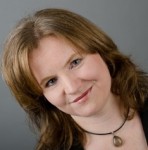 Leserwertung
[Gesamt:0 Durchschnitt: 0/5]
Cast & Crew
Diese DVD/Blu-ray wurde uns vom Vertrieb Universum Film kostenlos zu Rezensionszwecken zur Verfügung gestellt. Unsere Bewertung ist davon jedoch nicht beeinflusst und gibt die unabhängige, persönliche Meinung des jeweiligen Rezensenten wieder.