Split
USA 2016
FSK: ab 16 Jahren
Länge: ca. 117 Min.
Studio: Blinding Edge Pictures
Vertrieb: Universal Pictures Germany GmbH
Filmzine-Review vom 14.06.2017
Kevin (James McAvoy) leidet unter einer Persönlichkeitsstörung. 23 verschiedene Persönlichkeiten konnte seine Psychiaterin bisher identifizieren. Eine davon entführt drei Mädchen und hält sie in einem Kellerraum gefangen. Seine Pläne oder Motive bleiben jedoch unklar. In seinem Unterbewusstsein bahnt sich zudem langsam eine 24. Persönlichkeit ihren Weg an die Oberfläche. Er nennt sie "das Biest"…
Lange war es ruhig um M. Night Shyamalan. Mit The Sixth Sense landete er 1999 einen Riesen-Überraschungserfolg, dessen Casus knacktus seitdem hundertfach kopiert wurde. Nachfolger wie The Village oder Signs waren vergleichsweise schwach bis schwachsinnig. Das Konzept von Split klingt endlich mal wieder vielversprechend – ein faszinierender Einblick in Geist und Seele eines psychisch Kranken. Doch Shyamalan wäre nicht Shymalamadingdong, wenn er nicht eine übernatürliche Komponente ins Spiel bringen würde, die es für einen Psychothriller nun wirklich nicht gebraucht hätte. James McAvoys Darstellung der einzelnen Persönlichkeiten kann überzeugen, und auch die junge Anya Taylor-Joy, die man schon aus The Witch kennt, dürfte man in Zukunft wohl häufiger sehen.
Seine Beweggründe erläutert der Regisseur in einem kurzen Feature: ihn faszinierte die Frage, ob jemand mit Persönlichkeitsstörung, der sich übernatürliche Fähigkeiten einbildet, auch tatsächlich übermenschliche Kräfte entwickelt.
Ninas Filmwertung
Entführungs-Psychothriller mit paranormalem Twist – gut gespielt, aber nicht restlos überzeugend.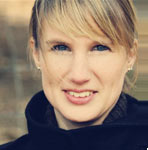 Leserwertung
Trailer
Cast & Crew
Diese DVD/Blu-ray wurde uns vom Vertrieb Universal Pictures Germany GmbH kostenlos zu Rezensionszwecken zur Verfügung gestellt. Unsere Bewertung ist davon jedoch nicht beeinflusst und gibt die unabhängige, persönliche Meinung des jeweiligen Rezensenten wieder.