State of Play – Stand der Dinge
State of Play
USA 2009
FSK: ab 12 Jahren
Länge: ca. 122 Min.
Studio: Universal Pictures
Vertrieb: Universal
Filmzine-Review vom 28.12.2009
In Washington D.C. gilt Kongress-Abgeordneter Stephen Collins (Ben Affleck) als aufstrebendes Partei-Talent. Als seine Assistentin ermordet wird, bittet der Politiker Polizei-Reporter Cal McCaffrey (Russell Crowe), einen alten Uni-Freund, um Hilfe. Dieser sticht mit seiner Kollegin Della (Rachel McAdams) bei der Aufklärung des Falls in ein politisches Wespennest…

Der hochkarätig besetzte Thriller State of Play – Stand der Dinge basiert auf dem brillanten BBC-Mehrteiler Mord auf Seite Eins aus dem Jahr 2003. Regisseur Kevin McDonald (Der letzte König von Schottland) kürzte den komplexen Stoff zwar auf ein Drittel der ursprünglichen sechs Stunden, doch seine Kino-Adaption ist ähnlich packend wie das britische Original. In seinen besten Momenten steht State of Play ganz in der Tradition klassischer Politthriller wie All The President's Men/Die Unbestechlichen, gleichzeitig stellt der Film gekonnt aktuelle Bezüge zur Krise der US-Zeitungsindustrie und zu illegalen verdeckten Militärgeschäften her. Russell Crowe, der kurzfristig für Brad Pitt eingesprungen ist, überzeugt als gewiefter Journalist der alten Schule, der sich ausgerechnet mit einer jungen Online-Kollegin arrangieren muss. In weiteren Rollen glänzen Helen Mirren als Chefredakteurin und Ben Affleck als smarter Jungpolitiker.
Marcs Filmwertung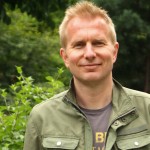 Leserwertung
[Gesamt:0 Durchschnitt: 0/5]
Cast & Crew