Stolen Lives – Tödliche Augenblicke
Stolen
USA 2009
FSK: ab 16 Jahren
Länge: ca. 87 Min.
Studio: Code Entertainment
Vertrieb: Ascot Elite Entertainment
Filmzine-Review vom 13.09.2011
Detective Tom Atkins (Jon Hamm, Mad Men) hat den Tod seines kleinen Sohns vor 8 Jahren immer noch nicht verwunden und gibt sich selbst die Schuld an dessen Verschwinden. Als die Leiche eines vor rund 50 Jahren ermordeten Jungen gefunden wird und dieser Fall auf seinem Tisch landet, endeckt er während der Ermittlungen Parallelen zu seiner eigenen Geschichte…
Die eigentlich recht vielversprechende Story von Stolen Lives hätte mit einer spannenderen und strafferen Inszenierung mit Sicherheit Potenzial gehabt. Parallel werden die Geschichten der beiden Väter und ihrer Söhne erzählt – einmal sepiagefärbt in den 50ern und im Gegensatz dazu die gegenwärtigen Ermittlungen von Detective Atkins. Den Darstellern ist kein Vorwurf zu machen, unter der Führung von "Mad Man" Jon Hamm, tummeln sich bis in die Nebenrollen bekannte Gesichter – von James Van Der Beek und Josh Lucas über Rhona Mitra bis zu Jessica Chastain von The Tree of Life liefern sie allesamt grundsolide Leistungen ab. Doch Regienovize Anders Anderson und Schreiberling Glenn Taranto können ihrem Skript kaum den Funken Intensität und Leidenschaft einhauchen, der für dieses eigentlich emotionale Setup notwendig wäre. So bleibt die Auflösung unspektakulär und seltsam distanziert, während man über das wirklich schlechte Alte-Mann-Makeup von James Van Der Beek nur den Kopf schütteln kann.
Ninas Filmwertung
Mittelprächtige Durchschnittsware auf TV-Niveau, allerdings interessant besetzt.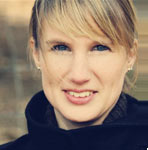 Leserwertung
Cast & Crew
Diese DVD/Blu-ray wurde uns vom Vertrieb Ascot Elite Home Entertainment kostenlos zu Rezensionszwecken zur Verfügung gestellt. Unsere Bewertung ist davon jedoch nicht beeinflusst und gibt die unabhängige, persönliche Meinung des jeweiligen Rezensenten wieder.