The Believer (Mediabook)
USA 2001
FSK: ab 18 Jahren
Länge: ca. 98 Min.
Vertrieb: Capelight Pictures
Filmzine-Review vom 06.07.2019
Danny Balint (Ryan Gosling) macht aus seinem Anti-Semitismus keinen Hehl und schikaniert auf den Straßen von New York grundlos Juden oder provoziert mit seinen Kumpels die Betreiber eines koscheren Lokals. Dabei ist der junge Skinhead eigentlich kein tumber Schläger: Mit seinen eloquent vorgetragenen Hasstiraden und seinem charismatischen Auftreten verzückt er bei einem Treffen neofaschistische Gruppierungen rund um den Wortführer Curtis Zampf (Billy Zane). Was aber keiner weiß und wissen soll: Danny ist selbst Jude und kennt sich bestens mit den jüdischen Brauchtümern aus…
Im zarten Alter von 20 Jahren gab Ryan Gosling in The Believer – Inside A Skinhead eine frühe Kostprobe seiner schauspielerischen Extraklasse. Der kanadische Darsteller, der spätestens seit seinem oscarnominierten Auftritt in La La Land längst zu den großen Namen in Hollywood gehört, ist in der komplexen Hauptrolle als junger, innerlich zerrissener Faschist, der eben nicht nur schlagen kann, sondern auch den intellektuellen Diskurs beherrscht, der Dreh- und Angelpunkt des brisanten Films. Im direkten Vergleich mit dem deutlich bekannteren American History X (mit Edward Norton), der ebenfalls 2001 erschien, muss sich The Believer jedenfalls nicht verstecken. Der Film beleuchtet nur vordergründig die üblichen Skinhead-Rituale und bemüht sich ansonsten in erster Linie um eine sensible und gleichzeitig gewalttätige Charakterstudie eines Mannes auf der Suche nach der eigenen Identität.
The Believer erscheint hierzulande erstmals auf Blu-ray. Die Limited Collector's Edition im Mediabook mit dickem Booklet ist wie immer bei Capelight optisch ein Hingucker. Nur bei den Extras muss der Titel ein wenig Federn lassen, denn außer der obligatorischen Trailer-Parade bietet die Edition keinerlei Bonusmaterial.
Blu-ray & DVD Extras:
24-seitiges Booklet
Trailer zum Film
Trailer zu 4 weiteren Titeln
Marcs Filmwertung
Intensiv gespieltes Charakterstudie mit einem jungen Ryan Gosling als jüdischer Neo-Nazi. Leider von geradezu beklemmender Aktualität.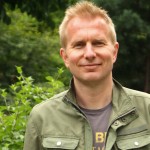 Leserwertung
[Gesamt:3 Durchschnitt: 4/5]
Trailer
Cast & Crew