The Core – Der innere Kern
USA 2003
FSK: ab 12 Jahren
Länge: ca. 129 Min.
Studio: Paramount Pictures
Vertrieb: Paramount Home Entertainment
Filmzine-Review vom 23.12.2003
Da der innere Kern der Erde nicht mehr rotiert, droht dem Planeten innerhalb der nächsten 12 Monate der Untergang. Ein Team von 6 Wissenschaftlern startet in einem U-Boot-ähnlichen Fahrzeug zur Reise zum Mittelpunkt der Erde…

Ein amerikanischer Filmkritiker nannte das Weltuntergangs-Abenteuer The Core trefflicherweise Cormageddon. So ganz Unrecht hat er mit dieser Einschätzung nicht: The Core bedient sich in der Tat bei den zahlreichen filmischen Katastrophen-Szenarien der vergangenen Jahre. Diesmal wird u.a. Rom in Schutt und Asche gelegt und die Golden Gate Brücke zerstört. Das ist tricktechnisch solide wenn auch nicht überragend. Die eigentliche Reise durch verschiedene Erdschichten und Lava-Seen ist in dieser Hinsicht wesentlich interessanter. Überraschend gut aufgelegt präsentiert sich die Ansammlung hochkarätiger Nebendarsteller, die bravourös gegen diverse Plotlöcher ankämpfen und trotz der trivialen Story von der Regie nicht der Lächerlichkeit preisgegeben werden.

Die DVD lebt in erster Linie von der brachialen Soundgewalt, die man von einem Popcorn-Film wie The Core erwarten kann. Darüber hinaus bietet die Scheibe die üblichen Special Effects-lastigen Bonusmaterialien und einen nüchternen Audiokommentar mit Regisseur Jon Amiel.
Marcs Filmwertung
Spannender Weltuntergangs-Reißer mit den üblichen Genre-Zutaten.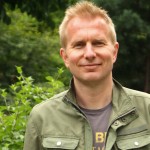 Leserwertung
Eure Leserwertung:
[Gesamt:

1

Durchschnitt:

5

/5]
Cast & Crew
Themen/Keywords
Abenteuer