The Crime – Good Cop / Bad Cop
The Sweeny
GB 2012
FSK: ab 16 Jahren
Länge: ca. 112 Min.
Studio: Vertigo Films
Vertrieb: Universum Film
Filmzine-Review vom 05.09.2013
Jack Regan (Ray Winstone) and George Carter (Ben Drew) arbeiten im Team für die "Flying Squad" oder "Sweeney", eine Elite-Einheit von Scotland Yard. Da sie mit ihren Methoden meist wenig zimperlich sind, stehen sie bei den Kollegen von "Internal Affairs" unter genauer Beobachtung. Der neueste Fall der "Sweeney": Eine osteuropäische Bankräuber-Gang, die in London eine brutale Reihe von Überfällen startet…
Ray Winstone ist einer dieser ewigen Nebendarsteller, den man aus unzähligen Filmen entweder als knorrige Gangster-Visage (Departed – Unter Feinden, Sexy Beast) oder Sidekick (Indiana Jones IV) kennt. Ähnlich wie unlängst der Ire Brendan Gleeson (in The Guard – Ein Ire sieht schwarz) darf sich Winstone in dem harten britischen Cop-Actioner The Crime – Good Cop / Bad Cop nun endlich mal als Hauptdarsteller austoben. Der altmodische Bulle, der sich einen Dreck um Dienstregeln kümmert, mag als tragende Rolle für einen modernen Polizei-Thriller nicht sonderlich interessant sein, doch Winstone verleiht dem wenig tugendhaften Detective einen ganz speziellen raubeinigen Charme. Sein Leinwand-Partner, Teilzeit-Schauspieler Ben Drew (alias "Plan B") hat dieser Präsenz jedenfalls nichts entgegen zu setzen und bleibt erschreckend blässlich. Regie bei dem Remake oder Neuverfilmung der Siebzigerjahre-Serie The Sweeney (bei uns: Die Füchse) führt Nick Love, ein bei den britischen Kritikern eher unbeliebter Mann für harte Männerfilme (The Football Factory). Hier liefert er handwerklich seine reifste Arbeit ab, Höhepunkt ist ein knallharter, minutenlanger Showdown mitten am Trafalgar Square, der in seiner brutalen Intensität fast ein wenig an Heat erinnert.
Technisch präsentiert sich die Blu-ray stark, besonders das Bild sorgt für leicht unterkühlte London-Atmosphäre. Extras werden in Hülle und Fülle angeboten, Hauptaugenmerk wird auf den aufwändigen Shoot-Out gelegt. Bei einer rasanten Verfolgungsjagd kann man zudem den Auto-Spezialisten von "Top Gear" über die Schultern gucken.
Marcs Filmwertung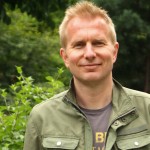 Leserwertung
Cast & Crew
Diese DVD/Blu-ray wurde uns vom Vertrieb Universum Film kostenlos zu Rezensionszwecken zur Verfügung gestellt. Unsere Bewertung ist davon jedoch nicht beeinflusst und gibt die unabhängige, persönliche Meinung des jeweiligen Rezensenten wieder.