The Dry – Die Lügen der Vergangenheit
Australien 2020
FSK: ab 16 Jahren
Länge: ca. 117 Min.
Vertrieb: LEONINE
VÖ: 10.09.2021
Filmzine-Review vom 19.09.2021
Federal Agent Aaron Falk (Eric Bana) kehrt zur Beerdigung seines Jugendfreundes Luke nach zwanzig Jahren nach Kiewarra zurück. Dieser soll angeblich im Wahn sich und seine Familie getötet haben. Eine Theorie, an die Lukes Eltern nicht glauben wollen und deswegen Aaron bitten, sich den Fall genauer anzusehen. Der Cop trifft in der Kleinstadt, in der es seit Ewigkeiten nicht mehr geregnet hat, auf eine Mauer des Schweigens und feindselige Bewohner. Zudem wird er mit seiner eigenen, schicksalhaften Vergangenheit konfrontiert…
Selten hat ein Titel besser gepasst: Der hitzeflirrende Aussie-Thriller The Dry, basierend auf dem gleichnamigen Bestseller von Jane Harper, macht die staubtrockene Dürre, die wie ein Fluch auf der (fiktiven) Outback-Kleinstadt mitten im Nirgendwo lastet, zum heimlichen Hauptdarsteller. Geschickt verknüpft der Film zwei Fälle miteinander: Einmal Aarons zähe Ermittlungen rund um den Mord an der Familie seines alten Freundes und zum anderen – in zahlreichen Flashbacks – ein mysteriöses Unglück, das sich vor 20 Jahren ereignet hat. In beiden Fällen geht es um Todesfälle, die möglicherweise, aber nicht unbedingt Morde waren. Die Atmosphäre ist aufgeladen, das Erzähltempo eher gemächlich und bewusst den Wetterbedingungen angepasst. Trotzdem sorgt The Dry dank der cleveren Vorlage und der stets souveränen und ausgefeilten Regie für dauerhaft knisternde Spannung. Bei uns erscheint der Titel "nur" als Heimkino-Premiere auf DVD/Blu-ray. Das ist bedauerlich, denn der Film lässt so manche Hollywood-Produktion ganz schön alt aussehen und hätte eigentlich einen Kinostart mehr als verdient. Die Bonussektion bietet u.a. ausführliche Interviews mit den beiden Leads Eric Bana und Genevieve O'Reilly, Regisseur Robert Connolly und Schriftstellerin Jane Harper.
Blu-ray Extras:
Interviews mit Cast & Crew (75 min)
B-Roll (14 min)
Dt. Trailer zum Film
Trailer zu 5 weiteren Titeln
Wendecover
Marcs Filmwertung
Auch ohne hohes Tempo ein atmosphärisch dichtes, hochspannendes und stark gespieltes Thrillerdrama aus Down Under.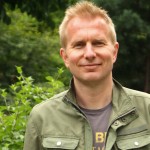 Leserwertung
Trailer
Cast & Crew
Regie: Robert Connolly
Schauspieler: BeBe Bettencourt, Bruce Spence, Eric Bana, Genevieve O'Reilly, James Frecheville, John Polson, Keir O'Donnell
Musik: Peter Raeburn
Produzent(en): Bruna Papandrea, Eric Bana, Jodi Matterson, Robert Connolly, Steve Hutensky