The Insider
USA 1999
FSK: ab 6 Jahren
Länge: ca. 151 Min.
Studio: Touchstone Pictures
Vertrieb: Mawa Film & Medien | VCL Communications
Filmzine-Review vom 20.02.2001
The Insider basiert auf einer wahren Begebenheit: Jeffrey Wigand (Russell Crowe, "Gladiator", "L.A. Confidential") ist Chefchemiker bei einem großen Tabakkonzern. Als er entdeckt, dass bei der Produktion der Tabakprodukte Nikotinsucht steigernde Mittel hinzugefügt werden, wird er mit einer fadenscheinigen Begründung entlassen. Mit seinem Wissen wendet sich Wigand an den Journalisten Lowell Bergman (Al Pacino). Dieser ist einer der Produzenten von "60 Minutes", der wohl berühmtesten amerikanischen Newssendung mit Starinterviewer Mike Wallace (Christopher Plummer). Währenddessen setzt die Tabakindustrie Wigand und seine Familie immer mehr unter Druck, um so eine Aussage zu verhindern. Auch Bergman, zu dem Wigand ein fast freundschaftliches Verhältnis aufbaut, merkt, dass sich die Macht des Tabakkonzerns bis in die Chefetage seines Senders auswirkt…

Michael Mann ("Heat", "Der letzte Mohikaner") verzichtet in seinem neuen Film gänzlich auf klassische Thrillerelemente und schuf mit The Insider dennoch ein hochspannendes Meisterwerk. Der aussichtslos scheinende Kampf Wigands gegen einen übermächtigen, anonymen Gegner fesselt den Zuschauer für mehr als 2 1/2 Stunden. Brilliante Dialoge, glaubhafte Charaktere und eine überragende Kameraführung (Dante Spinotti, oscarnominiert) machen The Insider zu einem Film, den man gesehen haben muss. Einsame Klasse sind auch die beiden Hauptakteure, zum einen Russell Crowe, der den Familienvater Wigand in all seiner Tragik mehr als glaubhaft darstellt, zum anderen Al Pacino, der in seiner Rolle als idealistischer Journalist Bergman gewohnt dynamisch agiert. Warum die 65 Millionen Dollar Produktion in den USA noch nicht mal die Hälfte ihrer Kosten wieder eingespielt hat, bleibt mir ein unerklärliches Rätsel. Technisch liefert die DVD ein einwandfreies, stimmiges Widescreenbild mit solider 5.1-Soundqualität, die aufgrund der Dialoglastigkeit des Films aber eher im Hintergrund steht.
Marcs Filmwertung
Packender und bewegender Enthüllungsthriller mit Al Pacino und Russell Crowe.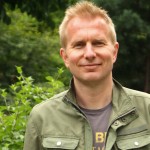 Leserwertung
Cast & Crew